Danielle Walker's Against All Grain
Blueberry Galette
Posted By Danielle Walker On August 13, 2016 @ 9:10 am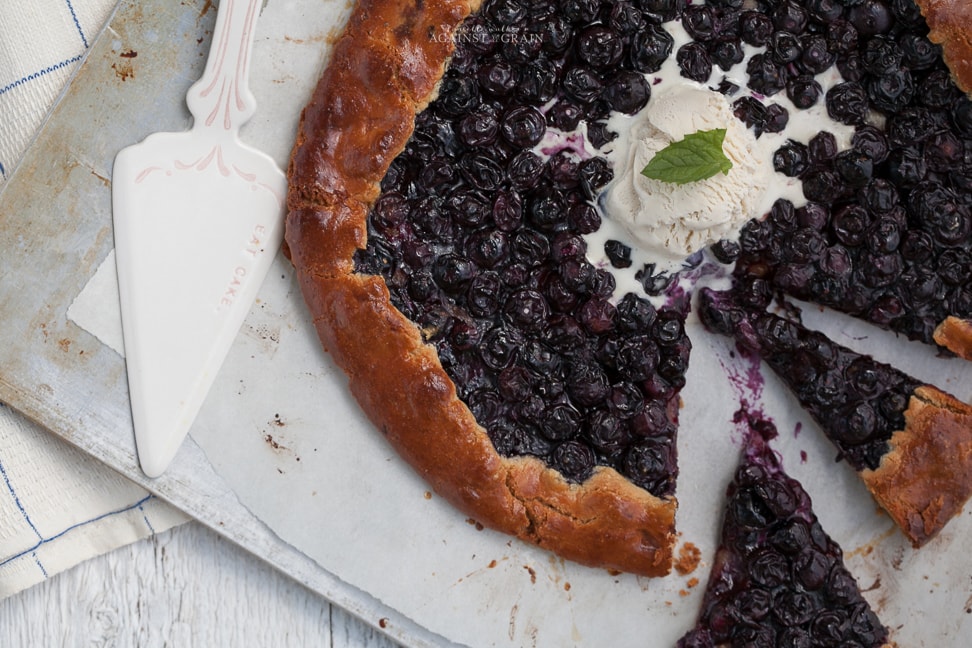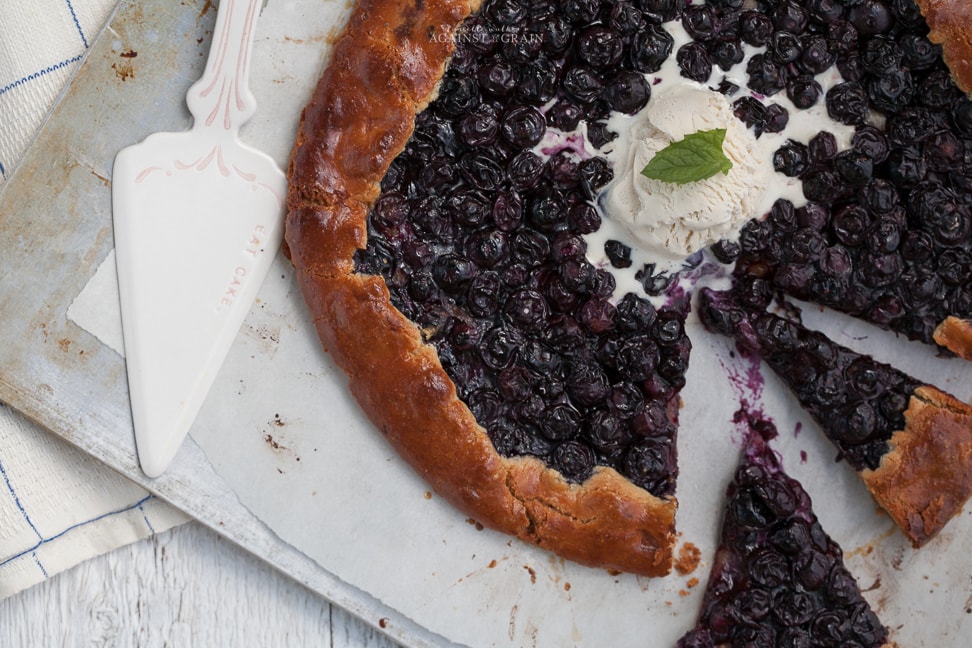 AUTHOR: Danielle Walker - AgainstAllGrain.com
Ingredients:
Pastry
Filling
Egg Wash
*may be substituted for finely ground and blanched almond flour
Instructions:
In a food processor, combine the cashew flour, arrowroot, coconut flour, and sea salt and process for 15 seconds until combined.
Add the maple syrup and process for 15 seconds until combined and crumbly.
Add the cold butter, 1 tablespoon at a time, and pulse the food processor a couple times in-between, until the butter is pea sized and the dough starts to come together.
Using your hands, pack the dough into a tight ball and flatten it into a disc. Wrap it tightly it tightly in plastic wrap and place it in the refrigerator to chill for 4 hours.
Once the dough is done chilling, preheat the oven to 325ºF.
Place the dough in between two large pieces of parchment paper on a flat surface. Roll the dough out into a 12-inch diameter circle that's approximately 1/2 inch thick. Move the dough and parchment onto a baking sheet.
Place all of the filling ingredients in a bowl and gently stir until combined.
Scoop the filling into the center of the rolled out pastry. Fold up the sides of the pastry so that there is approximately 2 inches of pastry over top the outside edge of the filling. Pinch together any gaps or cracks.
Whisk together the egg yolk and coconut milk. With a pastry brush, lightly brush the egg wash onto the top of the pastry. Place the galette into the preheated oven and bake for 45 minutes, or until the top is golden brown. Serve warm.
URL to article: https://againstallgrain.com/2016/08/13/grain-free-blueberry-galette/
Click here to print.
Copyright © 2014 Against All Grain. All rights reserved.