Danielle Walker's Against All Grain
No-Bake Sunbutter Crunch Bars
Posted By Danielle Walker On April 25, 2016 @ 3:34 pm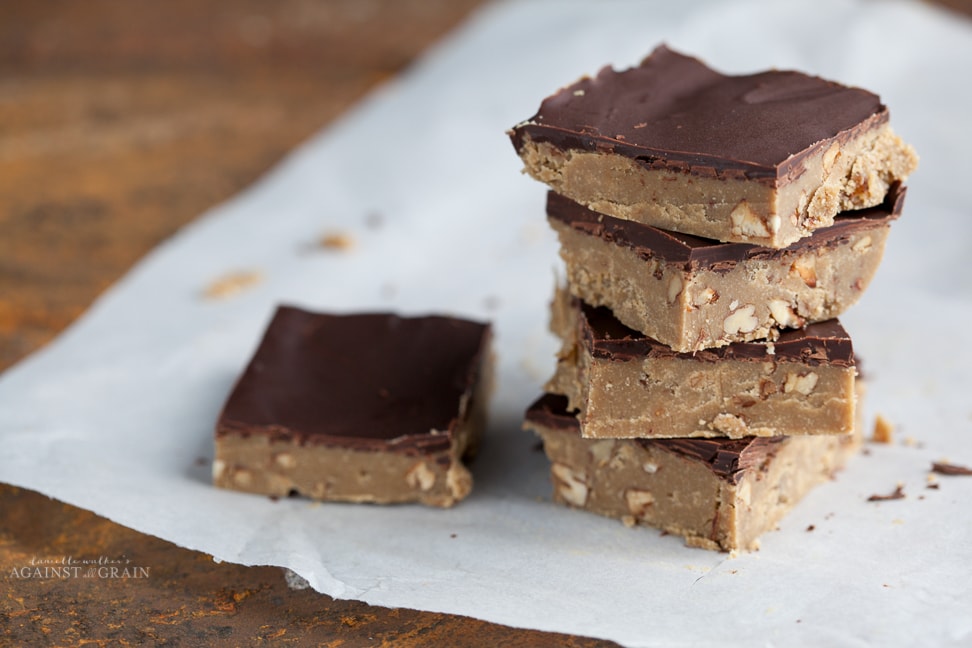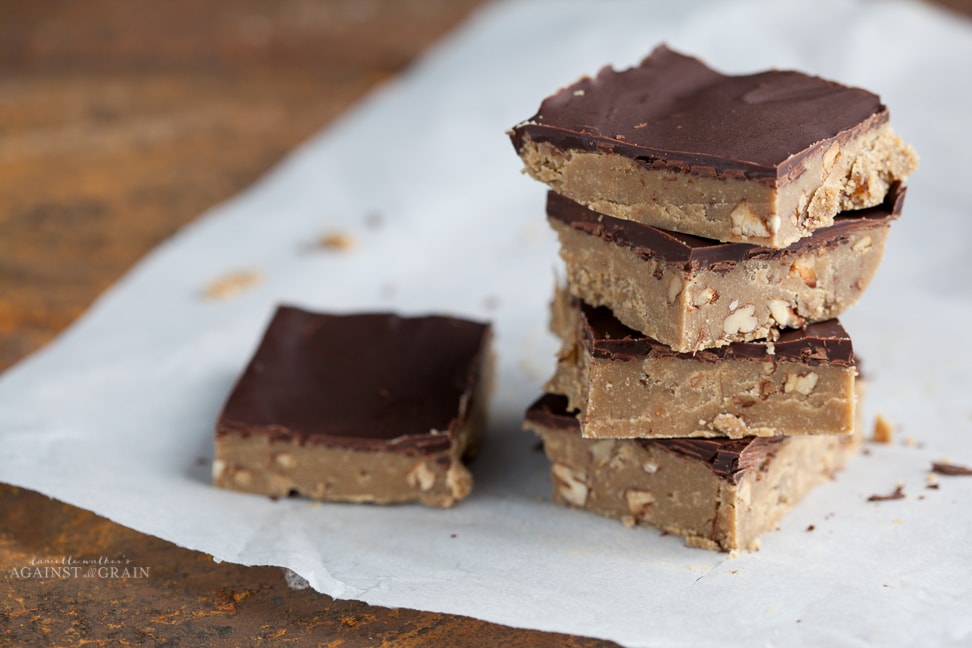 AUTHOR: Danielle Walker - AgainstAllGrain.com
SERVES: 12
Ingredients:
For the Candied Pecans
For the Chocolate
Sunbutter Filling
Instructions:
Preheat the oven to 350º F. Line a baking sheet with parchment paper. Combine the chopped pecans, maple syrup, and sea salt and pour onto the prepared baking sheet. Bake for 15 minutes.
Very lightly grease a 8×11 pan with coconut oil and line it with parchment paper. Leave flaps that hang over the sides of the pan to release the bars easily.
Combine the chocolate and coconut oil in a glass bowl set over a saucepan with 2 inches of water in it, creating a double-boiler. Gently stir until melted and fully combined. Set aside.
Mix the Sunbutter Filling ingredients together in a bowl. Add the candied pecans then press the mixture into the prepared pan. Cover the sunflower butter layer with the melted chocolate and use a spatula to smooth the top. Cover with plastic wrap, then chill in the refrigerator for 1 hour, until set. Cut the bars into squares and serve immediately, or store in the refrigerator covered for up to 1 week. Bring to room temperature for 15 minutes before serving.
URL to article: https://againstallgrain.com/2016/04/25/no-bake-sunbutter-crunch-bars/
Click here to print.
Copyright © 2014 Against All Grain. All rights reserved.