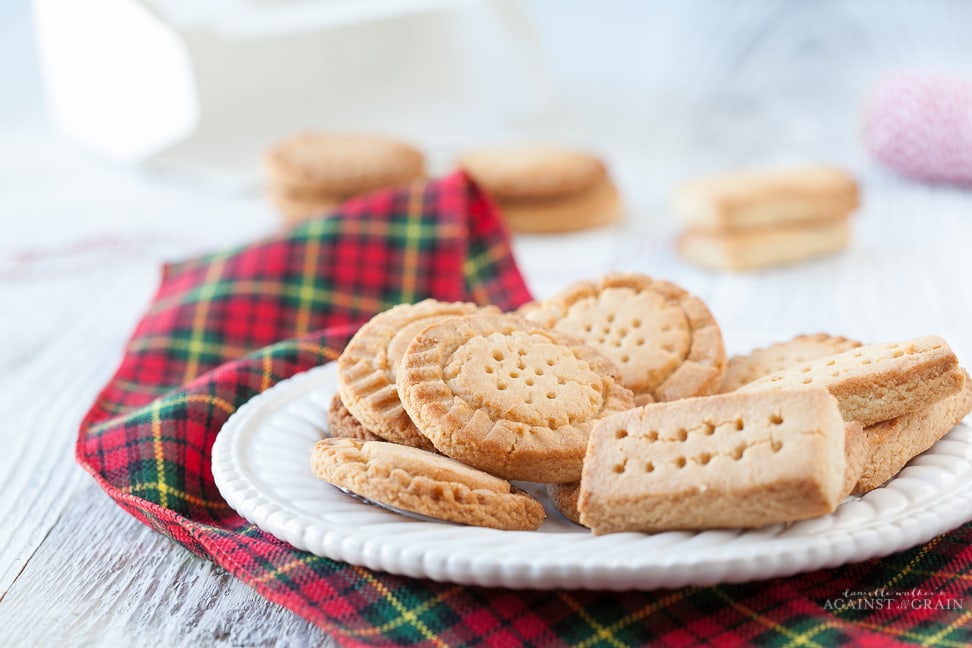 Looking for my versions of other classic Girl Scout cookies? Here they are:
I first created these Gluten Free Shortbread Cookies when I was playing around with crusts for my Lemon Bars. I knew I wanted something that resembled shortbread and it was between this recipe and another for the crust. The other recipe was the perfect 'new' crust and we thought these were much too perfect for shortbread to not let them shine on their own!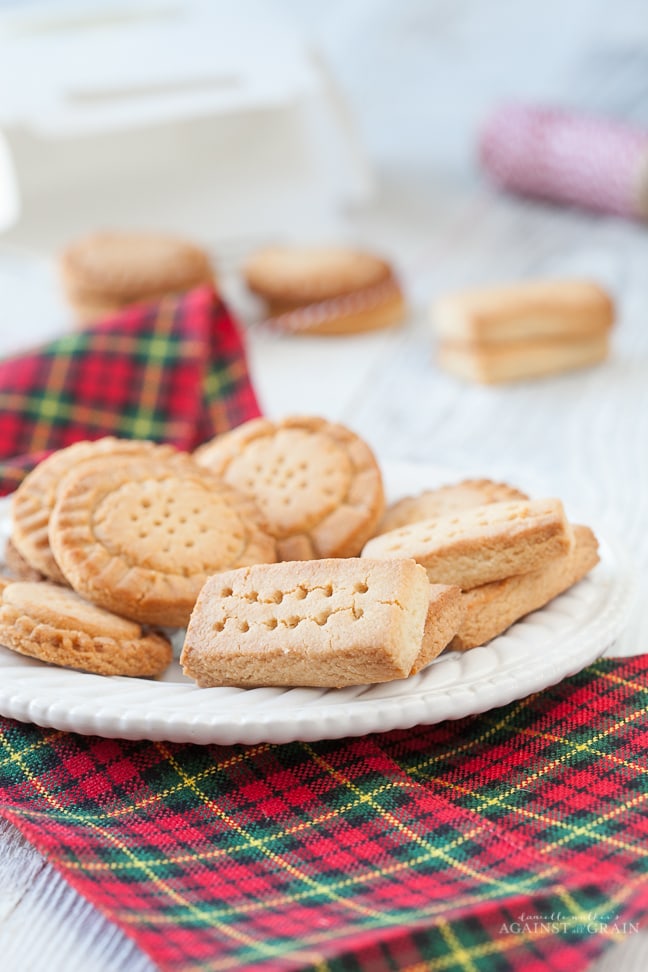 I know that there a quite a few of you out there that have egg allergies, so you'll be pleased to know that these gluten free shortbread cookies are also egg free! And if you need a nut-free version, be sure to use the nut-free crust from the Lemon Bars in my cookbook Celebrations! It is one of my favorite shortbread crusts of all time!
These remind Ryan and I of the classic Walker shortbread cookies that we all know and love. We love them not only because of the name, but also because they bring back such fond memories of passing around the plaid tin can during the holiday season. Sadly, I haven't been able to have one for years now but I've had many tell me that they think these resemble the flakey, crisp, and sweet classic shortbread cookies anyone would be hoping for. These are made with almond flour and arrowroot flour and I love the nuttiness that the almond flour brings to the table!