I think you are going to love this simple Spiralized Zucchini Pesto Pasta with Peas and Pancetta. That's quite the alliteration! It is so simple to prepare and is prefect for a light, summer dinner.
I used spiral-sliced, or spiralized, zucchini to create the noodles and tossed it with crispy pancetta, sweet peas, and my dairy-free pesto sauce. To finish off the dish with a little creamy tartness, I sprinkled on some dairy-free ricotta I found at Whole Foods the other day. It's almond based, and very similar to my dairy-free ricotta cheese recipe that can be found on page of my Against all Grain cookbook. The ease of buying it though rather than soaking nuts overnight is quite appealing, and I think the flavor is a little better than mine!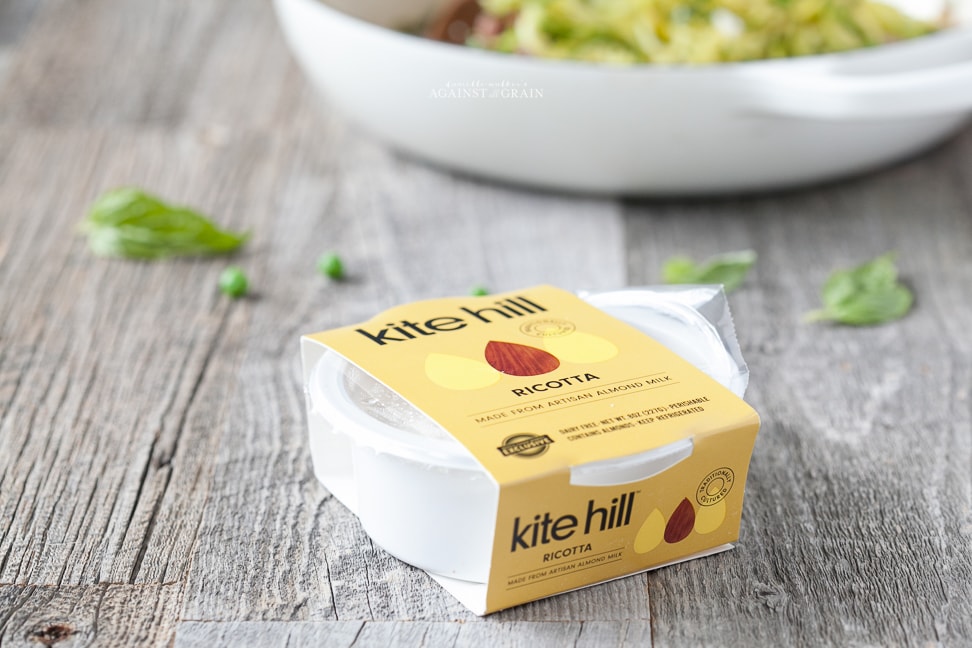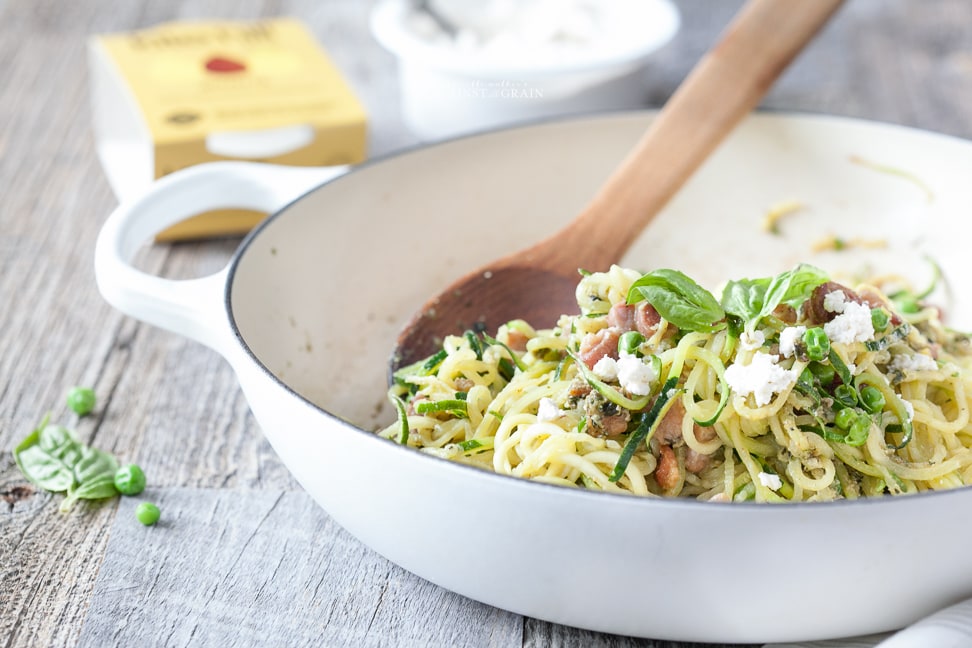 We use zucchini noodles, or zoodles, all the time and love them as a low-carb pasta alternative. If you're not familiar with them, or spiralized noodles, make sure to take a look at this instructional video I did a couple of years ago!