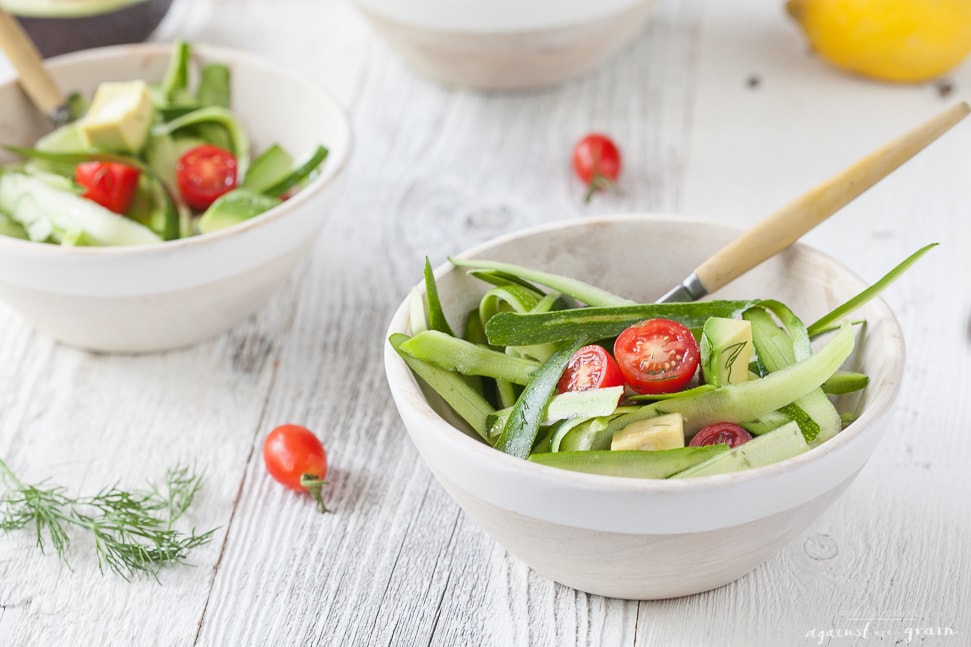 If you have used my method for zucchini noodles, you may wonder what to do with all of your leftover zucchini peels! This zucchini ribbon salad will put those to use, and minimize your waste, plus it provides a vibrant and beautiful presentation. It's a nice starter salad for a spring meal, or add some protein and even goat cheese crumbles to the salad to make it a more hearty meal.
Most of the nutrients in zucchini are found in the skin, so while I love my noodles for texture and because they are easier to get Asher to eat, they are mostly water. In the peel is where you will find that great dose of vitamin C, potassium, and phytonutrients.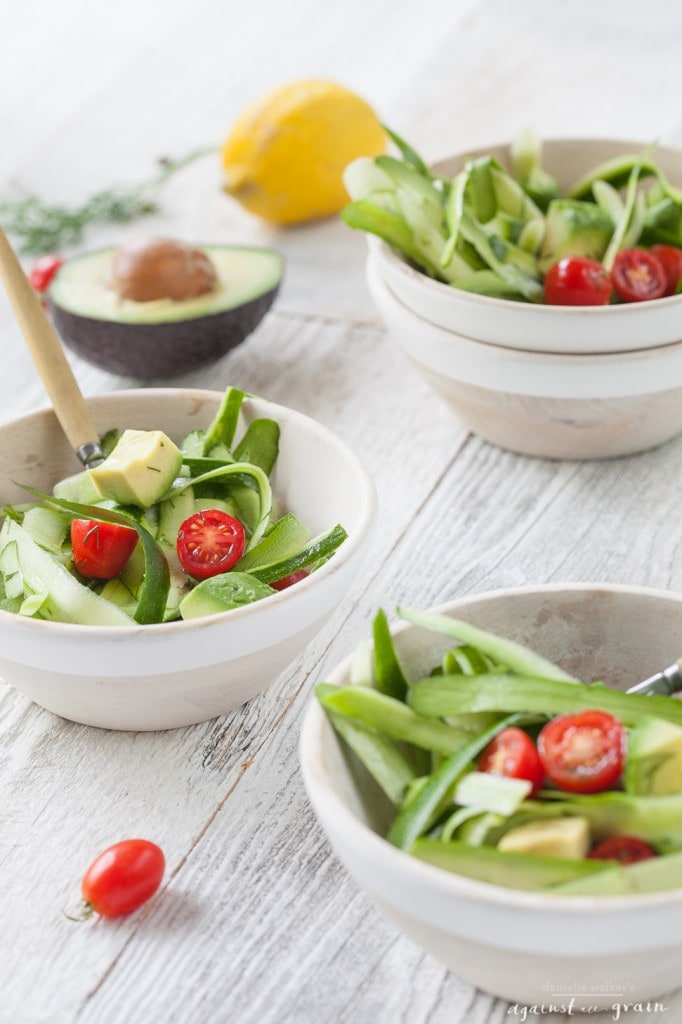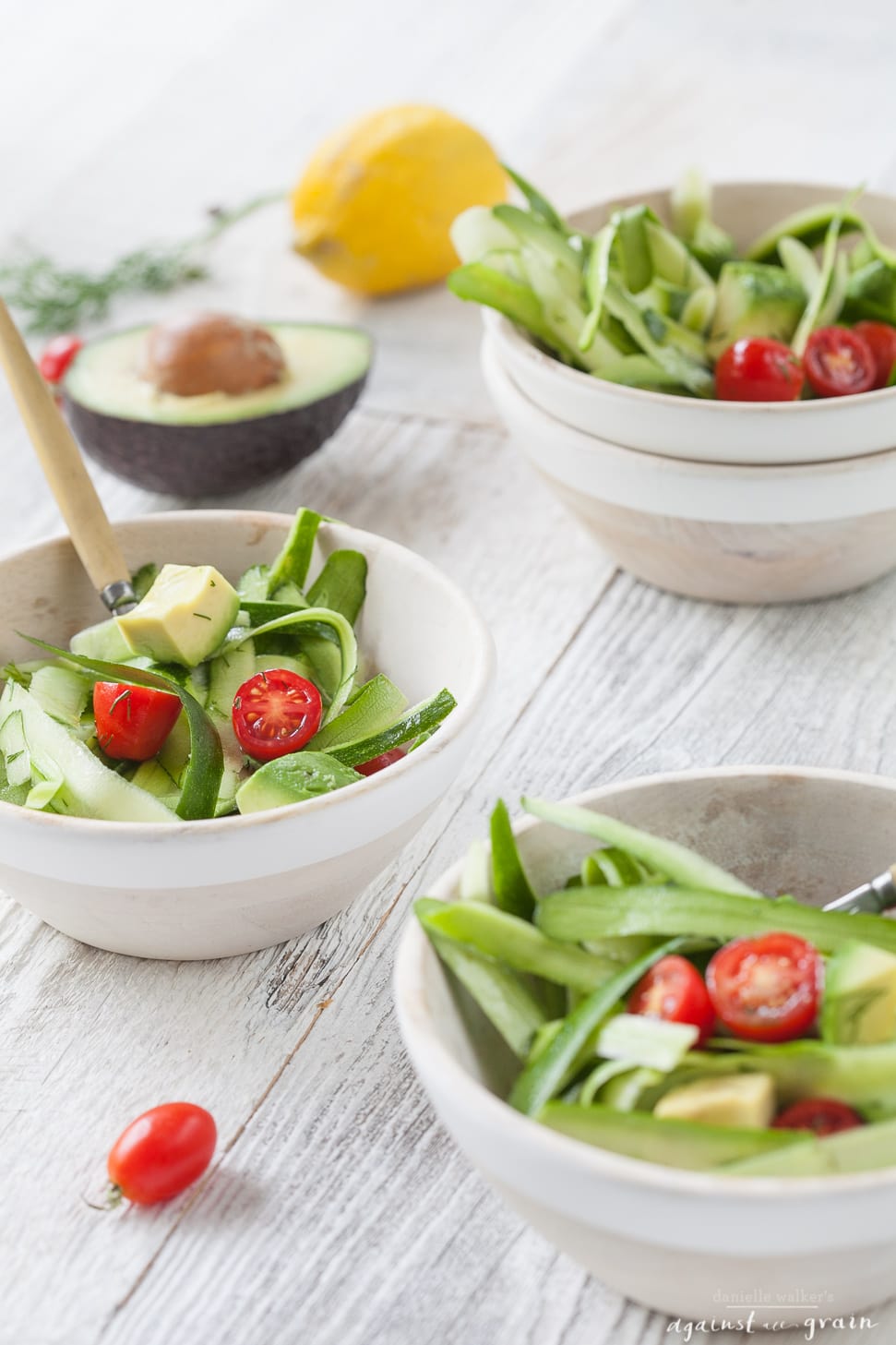 We have been riding our bikes to the farmer's market the last couple of weekends and I am feeling so inspired. With Spring on the horizon, I am excited to start utilizing some of the fresh produce popping up in our markets.
I picked up some organic romanesco, yellow cauliflower, and artichokes this weekend that I cannot wait to cook up with some grilled sausages or steaks. But the crisp cherry tomatoes, avocados, and a lemon dill vinaigrette are what make this zucchini ribbon salad sing.