Danielle Walker's Against All Grain
Pumpkin Spice Latte
Posted By Danielle Walker On October 16, 2014 @ 5:54 pm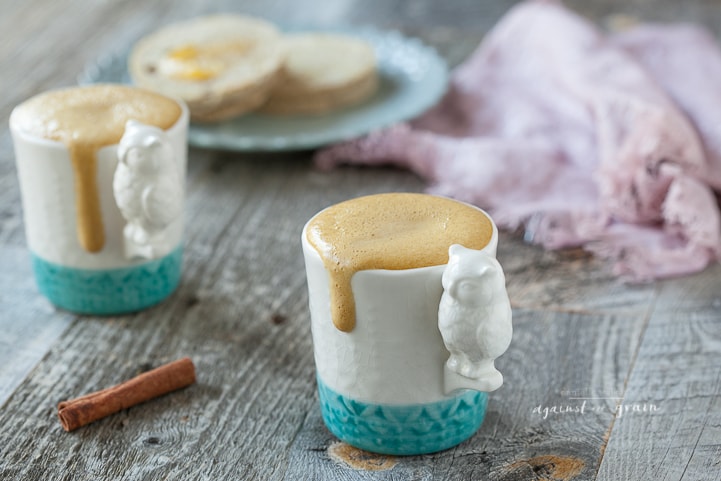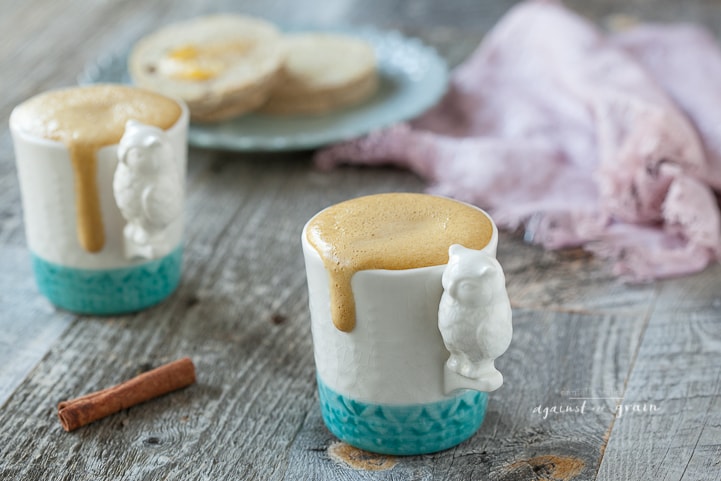 AUTHOR: Danielle Walker - AgainstAllGrain.com
SERVES: 4
PREP TIME: 5 mins
COOK TIME: 5 mins> TOTAL TIME: 10 mins
Ingredients:
note: You can also prepare it without the coffee and keep it in your refrigerator to use like a coffee creamer. Just blend it up quickly with a hand blender or blender when you add it to your coffee. This creamer works well with chai tea as well.
Instructions:
Combine all of the ingredients in a saucepan over medium-high heat. Simmer for 5 minutes, whisking occasionally, until heated through and slightly frothy on top.
Carefully transfer the liquid to a blender and cover the top with a towel. Blend on high for 30 seconds until foamy. Alternatively, use an immersion blender in the pot.
Divide between 4 mugs.
URL to article: https://againstallgrain.com/2014/10/16/pumpkin-spice-latte/
Click here to print.
Copyright © 2014 Against All Grain. All rights reserved.