Danielle Walker's Against All Grain
Paleo Jello Shapes
Posted By Danielle Walker On April 18, 2014 @ 5:06 pm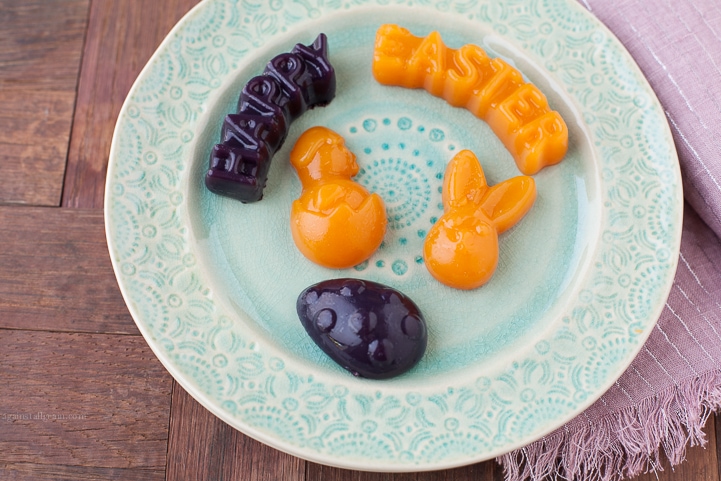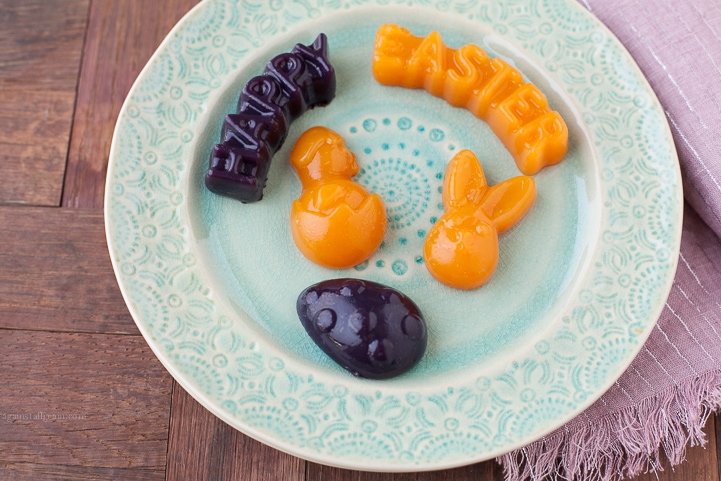 AUTHOR: Danielle Walker - AgainstAllGrain.com
PREP TIME: 15 + chilling time mins
COOK TIME: 5 mins> TOTAL TIME: 20 mins
Ingredients:
4 cups unsweetened fruit juice (We used an organic 100% but you can juice your own at home as well)
Instructions:
Pour 1 cup of juice into a bowl. Sprinkle the gelatin over it and set aside.
Place the remaining juice in a saucepan over medium heat for 10 minutes. Do not boil.
Whisk hot juice into the gelatin until dissolved. Lightly grease the molds with a small paint brush and a bit of macadamia oil, or another oil that doesn't solidify when cold.
Pour the liquid into the molds (we used a baster which is fun for kids!) then carefully place the molds in the refrigerator. Chill for 6 hours, until set and jiggly.
Briefly plunge the bottom of the mold into warm water to make releasing the shapes easier or run a small knife around the sides. Keep refrigerated until ready to serve.
*note that the amount of gelatin used here is slightly more than written in the book to make the shapes strong enough to unmold. 
URL to article: https://againstallgrain.com/2014/04/18/paleo-jello-shapes/
Click here to print.
Copyright © 2014 Against All Grain. All rights reserved.