Danielle Walker's Against All Grain
Paleo Margaritas
Posted By Danielle Walker On April 7, 2014 @ 10:17 pm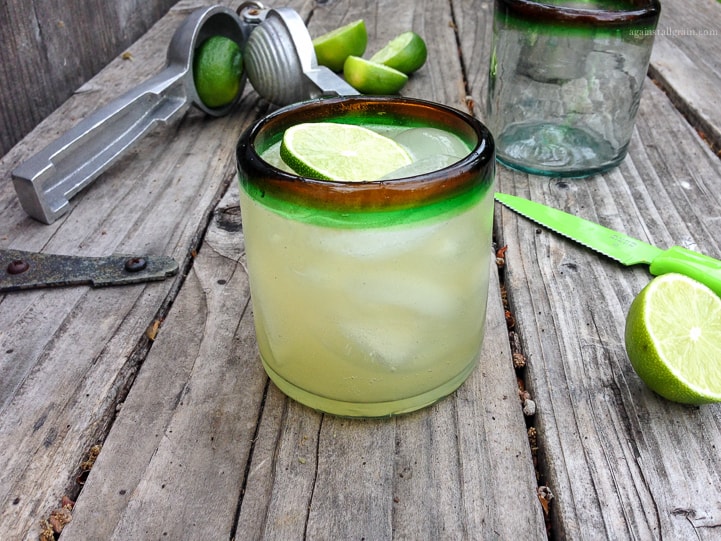 AUTHOR: Danielle Walker - AgainstAllGrain.com
Ingredients:
2 ounces blanco tequila (100% agave)
1 ounce fresh-squeezed lime juice
1 ounce honey syrup* (see below)
Instructions:
Combine all 3 ingredients into a cocktail shaker and add ice
Shake vigorously for 10 seconds
Pour through a fine mesh strainer into a glass with fresh ice
Garnish with a lime wheel
Enjoy!
*Honey syrup can be made by simply combining equal parts honey and filtered hot water (not boiling!), then stirring to incorporate the two.  I suggest using a lighter honey, such as a raw clover honey, as you don't want the flavor of the honey to overpower the drink.   You can make 8 to 16+ ounces at a time and store in a sealed bottle or container in the fridge for up to a month. 
*For those that prefer a salted rim, put a thin layer of sea salt flakes on a plate or cutting board.  Use a lime wedge to lightly moisten the rim of a glass before flipping it over into the salt. 
URL to article: https://againstallgrain.com/2014/04/07/paleo-margaritas/
Click here to print.
Copyright © 2014 Against All Grain. All rights reserved.