Danielle Walker's Against All Grain
Game-day Sweet & Sour Meatballs
Posted By Danielle Walker On January 23, 2014 @ 6:00 am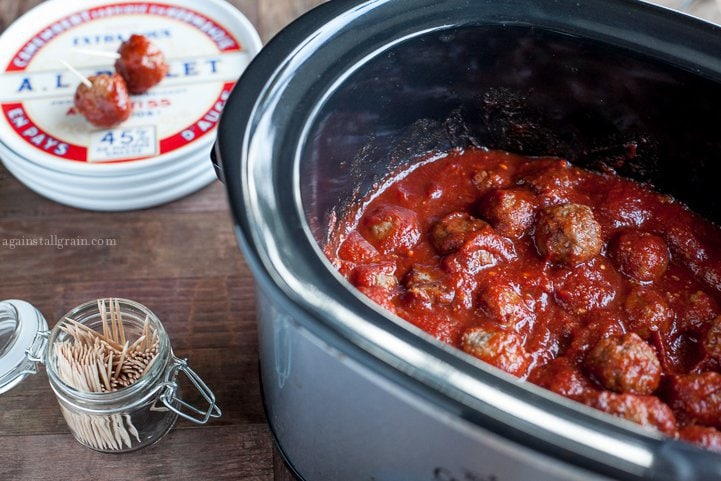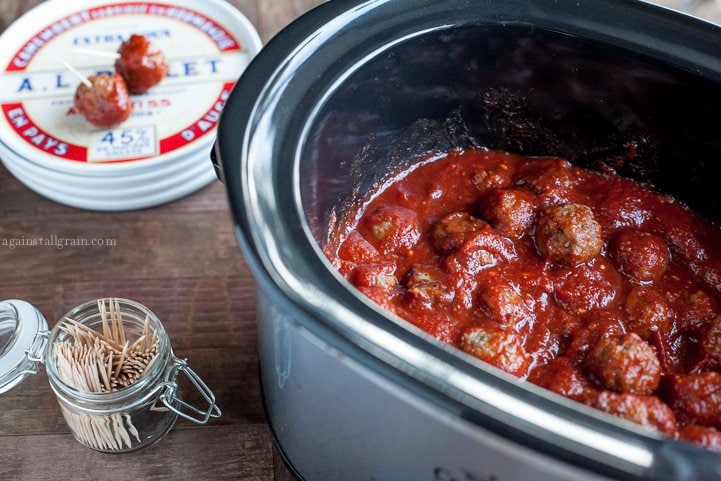 AUTHOR: Danielle Walker - AgainstAllGrain.com
SERVES: 3 dozen
PREP TIME: 20 mins
COOK TIME: 45 mins> TOTAL TIME: 65 mins
Ingredients:
2 pounds ground beef, chicken, or pork
2 large eggs
2 small vidalia sweet onions, about 1 cup minced
¼ cup almond meal (with the skins) or 2 tablespoons coconut flour
1 tablespoon sesame oil
1.5 teaspoons ground ginger
2 teaspoon sea salt
Sauce
3 cups tomato puree
¾ cup unsweetened pineapple juice
⅓ cup honey
⅓ cup coconut aminos
¼ cup tomato paste
2 tablespoons apple cider vinegar
2 tablespoons dijon mustard
1.5 teaspoons sea salt
½ teaspoon ground ginger
½ teaspoon onion powder
Instructions:
Preheat oven to 350 degrees.
Make the sauce first by combining all of the ingredients in a wide pot. Bring to a low boil then reduce the heat to medium-low and let it simmer uncovered for 45 minutes, until thickened.
Meanwhile, make the meatballs.
Place the onion in a food processor and pulse until finely minced.
Add the egg, almond meal, beef, oil, ginger, and sea salt. Pulse until fully combined.
Roll the mixture into small bite-sized meatballs.
Space them evenly on two rimmed baking sheets and bake for 12 minutes, turning once.
Once the sauce has thickened, transfer it and the meatballs to a slow cooker set to low. Cover until ready to enjoy.
URL to article: https://againstallgrain.com/2014/01/23/game-day-sweet-sour-meatballs/
Click here to print.
Copyright © 2014 Against All Grain. All rights reserved.