Danielle Walker's Against All Grain
Smoky Sweet Potato Hash
Posted By Danielle Walker On January 16, 2014 @ 6:00 am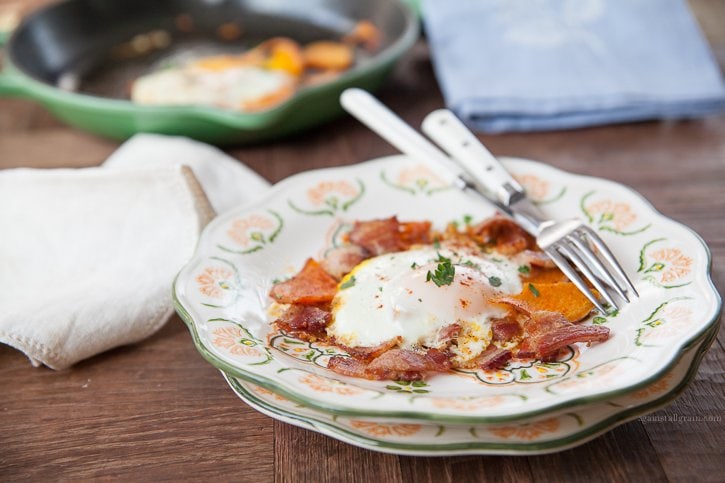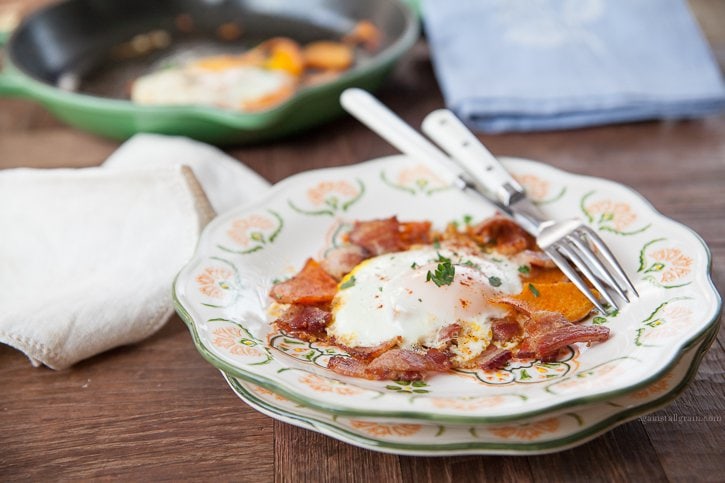 AUTHOR: Danielle Walker - AgainstAllGrain.com
SERVES: 4
PREP TIME: 10 mins
COOK TIME: 30 mins> TOTAL TIME: 40 mins
Ingredients:
6 strips of bacon, chopped
2 medium sweet potatoes, scrubbed clean
½ teaspoon chili powder
¼ teaspoon cayenne pepper
¼ teaspoon sea salt
4 large eggs
Instructions:
Cook the bacon in a skillet set over medium heat for 5 minutes, until some of the fat has rendered.
Cut the sweet potatoes in half lengthwise then slice them very thin.
Add the potatoes and seasonings and cook for an additional 15 minutes, until the potatoes are tender.
Drain the bacon grease then crack the eggs into the pan, then cover and cook for 8 to 10 minutes, until the whites are firm but the yolks are still soft.
URL to article: https://againstallgrain.com/2014/01/16/smoky-sweet-potato-hash/
Click here to print.
Copyright © 2014 Against All Grain. All rights reserved.