Danielle Walker's Against All Grain
Pumpkin Pancakes with Bacon and Pecans
Posted By Danielle Walker On November 26, 2013 @ 5:30 am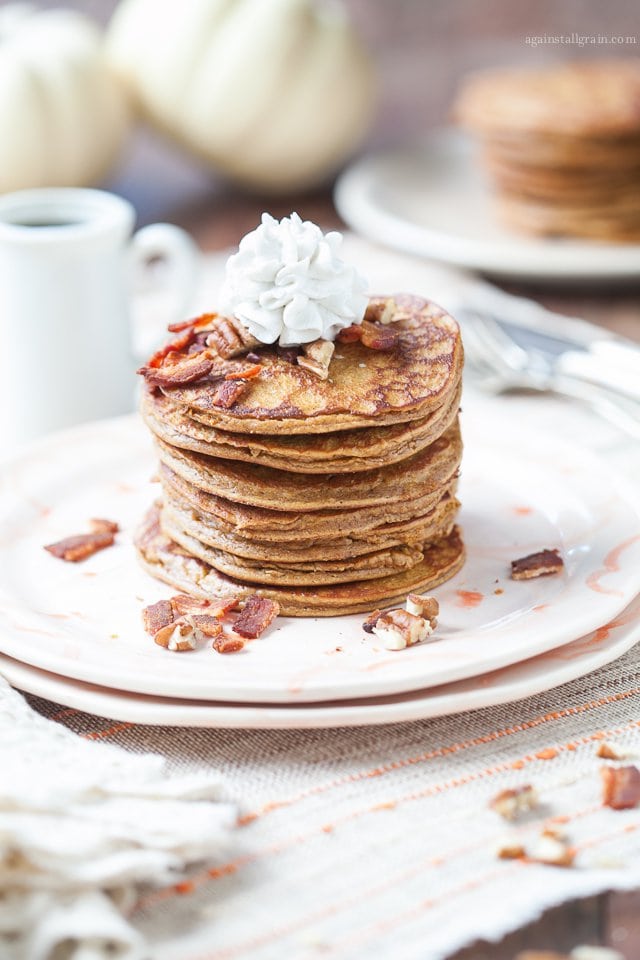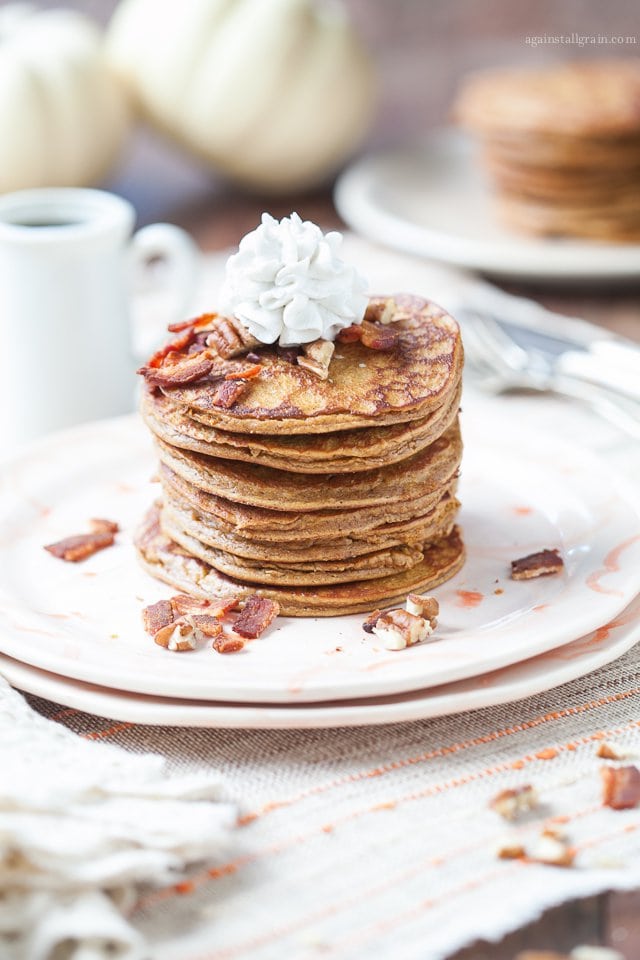 AUTHOR: Danielle Walker - AgainstAllGrain.com
SERVES: 4-6
PREP TIME: 15 mins
COOK TIME: 12 mins> TOTAL TIME: 27 mins
Ingredients:
Topping
Instructions:
Preheat a griddle or shallow sauté pan to medium heat. Lightly brush with coconut oil.
Place all of the wet ingredients in the bowl of a stand mixer. Beat on medium speed until combined.
Add the remaining dry ingredients; beat until smooth and fully incorporated. Allow batter to sit for 5 minutes, then beat again for 30 seconds until thickened.
Pour ¼ cup of batter for each pancake onto the hot pan. Wait for the edges to start to lift, about 30 seconds, then gently flip the cake over. Continue cooking for 15-20 seconds, until cooked through and browned on both sides.
Top pancakes with bacon, pecans, maple syrup, and coconut whipped cream if desired.
URL to article: https://againstallgrain.com/2013/11/26/pumpkin-pancakes-bacon-pecans/
Click here to print.
Copyright © 2014 Against All Grain. All rights reserved.