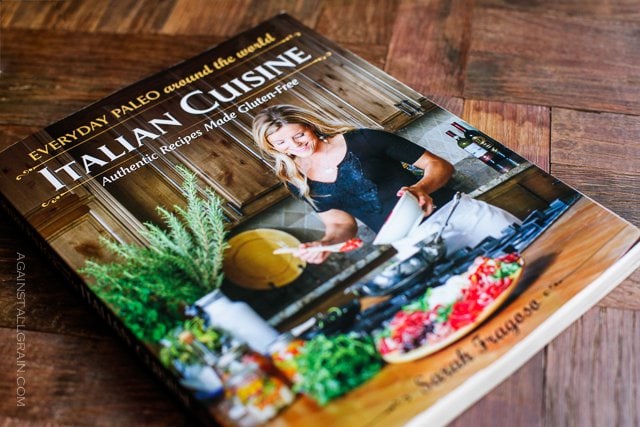 Enter below for a chance to win a copy of this book! I joined Sarah and Jason on their podcast Everyday Paleo a few weeks ago and chatted about the place for treats in a Paleo lifestyle, feeding your kids, and managing stress as a mom who works – Listen Here!
I grew up in an Italian family where my Great Grandma and Grandmother cooked massive meals for 30+ people at a time and we all enjoyed each others company while feasting on incredible authentic Italian dishes. There is a common misconception that Italian food only consists of pastas and other grain foods, but they are in reality a culture rich in dishes featuring meats and vegetables that stand on their own. It is actually really easy to enjoy Italian while on the Paleo diet, and Sarah Fragoso showcases many of those authentic dishes in her cookbook: Everyday Paleo Italian Cuisine.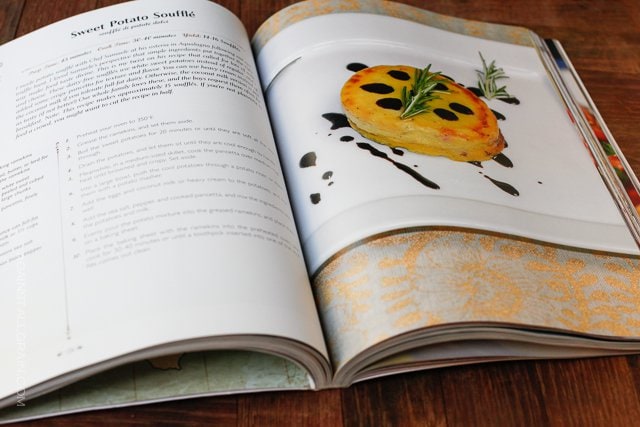 Sadly this book came out about the same time as mine so I am now just getting around to letting you all know about it! While all of the Everyday Paleo books have been packed full of great recipes, the photography and caliber of recipes is a big step up in this new book. Travel with Sarah through various regions of Italy and be tempted by the cuisine of the region with each page. Learn how to make 3 different types of homemade broth, a plethora of sauces, and lose yourself in the entrée section where you will not be able to pick just one dish to make that night for dinner, but instead end up with a book full of bookmarks for future meals!
This new book is sure to bring some excitement to your table and taste buds if your meal plan has been starting to get mundane and you've lost creativity with the Paleo diet. The foods are rich, both in taste and in cultural significance. I made Sarah's sweet potato soufflés. The photo looked like it had some type of a balsamic reduction drizzled on it but the recipe didn't call for it, so we just ate them as is! I sent my husband to the store and he returned with orange sweet potatoes instead of white, but otherwise followed the recipe. I cannot tolerate cream so I went for the coconut milk but didn't love the sweet flavor of the coconut with the sweet potato, so if you can have dairy I'd suggest going that route! The crispy and salty pancetta did make up for the sweetness of the coconut though! Anything with pancetta is a winner in my book.