Danielle Walker's Against All Grain
Dining Out on the Paleo Diet & Barbecue Burgers Recipe
Posted By Danielle Walker On August 28, 2013 @ 4:36 pm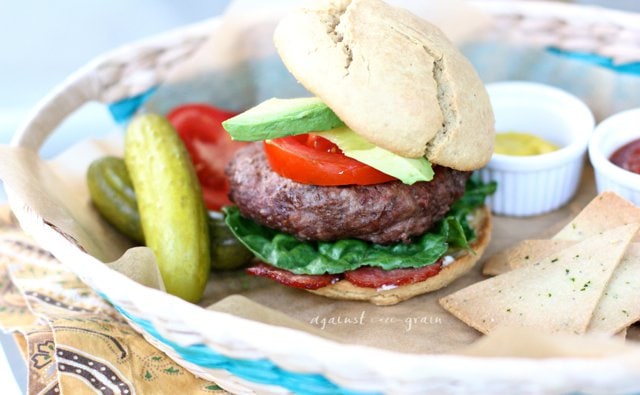 AUTHOR: Danielle Walker - AgainstAllGrain.com
SERVES: 6
PREP TIME: 10 mins
COOK TIME: 8 mins> TOTAL TIME: 18 mins
Ingredients:
Topping Choices
Bacon, Guacamole, Avocado, Tomato, or Red Onion
Instructions:
Preheat grill to medium-high.
Combine all of the ingredients in a bowl and mix with your hands to combine.
Gently form beef into six 1-inch-thick patties, about 4 inches in diameter. Make an indentation in the top of each patty.
Grill burgers 3 minutes. Flip and grill 4 minutes for medium-rare or until they are cooked to your preference.
URL to article: https://againstallgrain.com/2013/08/28/dining-out-on-the-paleo-diet/
Click here to print.
Copyright © 2014 Against All Grain. All rights reserved.