Danielle Walker's Against All Grain
Avocado, Spinach, and Chèvre Scramble
Posted By Danielle Walker On May 15, 2013 @ 5:30 am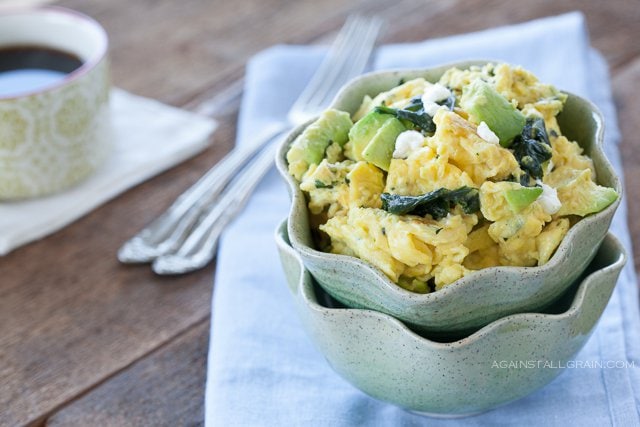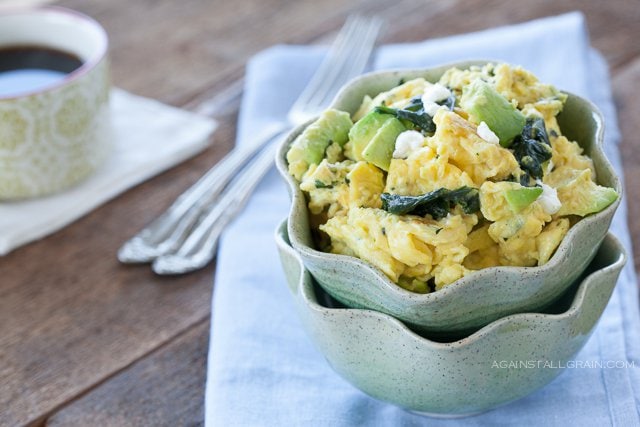 AUTHOR: Danielle Walker - AgainstAllGrain.com
SERVES: 4
PREP TIME: 5 mins
COOK TIME: 10 mins> TOTAL TIME: 15 mins
Ingredients:
1 tablespoon grassfed butter or ghee
2 cups baby spinach
6 large eggs, beaten
1 large avocado
3 ounces chèvre (goat cheese)
Instructions:
Heat the butter in a skillet over medium heat. Add the spinach and sauté until wilted, about 5 minutes.
Pour in the eggs and scramble until cooked through, about 5 more minutes.
Remove from heat and stir in the avocado and chèvre.
URL to article: https://againstallgrain.com/2013/05/15/avocado-spinach-and-chevre-scramble/
Click here to print.
Copyright © 2014 Against All Grain. All rights reserved.