Danielle Walker's Against All Grain
Lavender Lemonade
Posted By Danielle Walker On May 7, 2013 @ 4:33 pm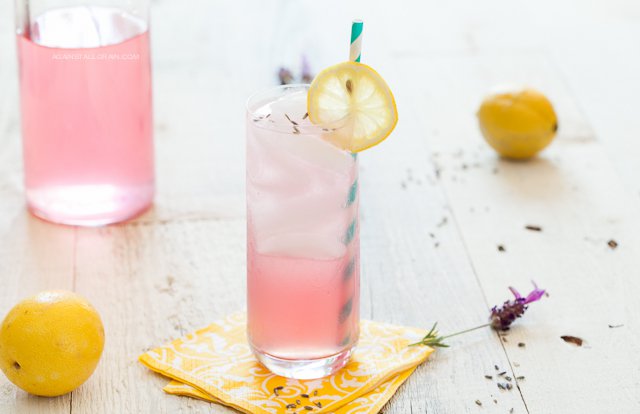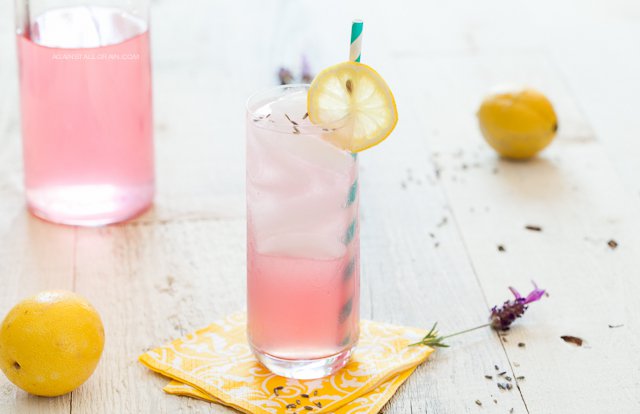 AUTHOR: Danielle Walker - AgainstAllGrain.com
SERVES: 6
PREP TIME: 120 mins
COOK TIME: 10 mins> TOTAL TIME: 130 mins
Ingredients:
Instructions:
Bring water and honey to a boil in a large pot over medium-high heat.
Gently crush the lavender in a mortar and pestle or in a bowl with a meat tenderizer. Add the crushed lavender to the pot then remove it from the heat.
Cover, refrigerate, and steep for 2 hours.
Strain the liquid through a fine mesh sieve. Stir in the lemon juice and serve over ice.
URL to article: https://againstallgrain.com/2013/05/07/lavender-lemonade/
Click here to print.
Copyright © 2014 Against All Grain. All rights reserved.