Danielle Walker's Against All Grain
Cinnamon 'Oat'meal Raisin Cookies: St. Patrick's Day Style
Posted By Danielle Walker On March 15, 2013 @ 10:03 am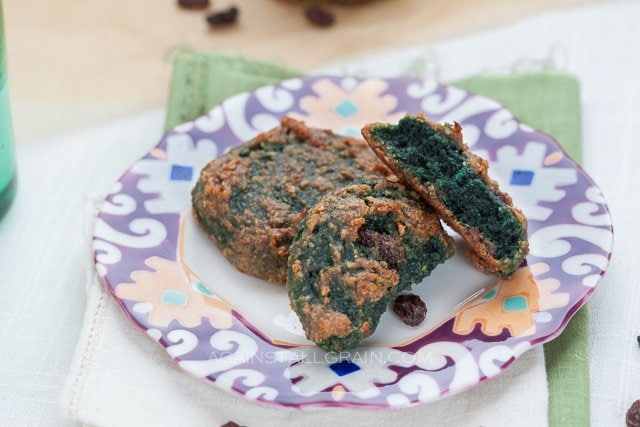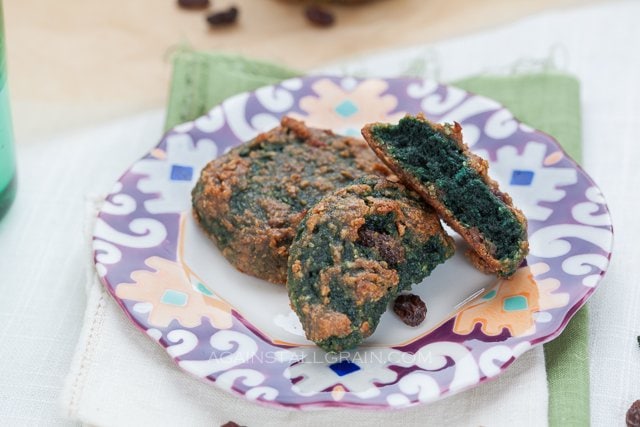 AUTHOR: Danielle Walker - AgainstAllGrain.com
SERVES: 1 dozen
PREP TIME: 10 mins
COOK TIME: 15 mins> TOTAL TIME: 25 mins
Ingredients:
Instructions:
Preheat oven to 350 degrees F.
Whisk together the ground flaxseed and water to make a slurry.
Combine the sunbutter, dates, and applesauce in a food processor. Process until smooth. Add the flax slurry, honey, vanilla, and vinegar and process for 15 seconds to combine.
Add the coconut, coconut flour, cinnamon, and baking soda. Process for 10 seconds, until fully incorporated.
Remove the blade and stir in raisins by hand.
Drop spoonfuls of dough onto a parchment or silpat lined baking sheet. Gently flatten tops of cookies with damp fingers.
Bake for 15 minutes. Remove from oven and cook on a wire rack. Cookies will turn green once cooled and will continue to get a deeper green after 2 hours.
URL to article: https://againstallgrain.com/2013/03/15/cinnamon-oatmeal-raisin-cookies-st-patricks-day-style/
Click here to print.
Copyright © 2014 Against All Grain. All rights reserved.