Danielle Walker's Against All Grain
Corned Beef Brisket: Brine (Nitrate-Free)
Posted By Danielle Walker On March 13, 2013 @ 10:23 am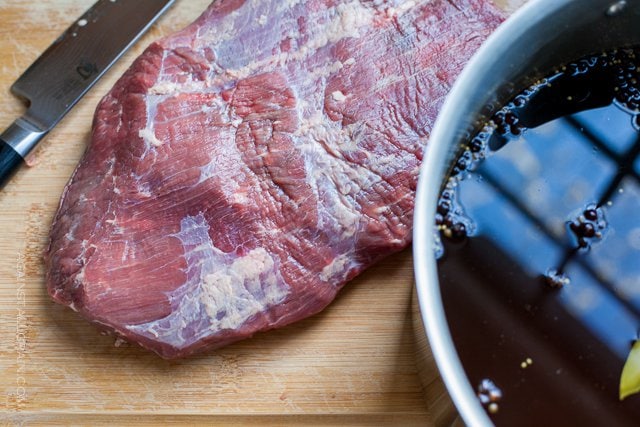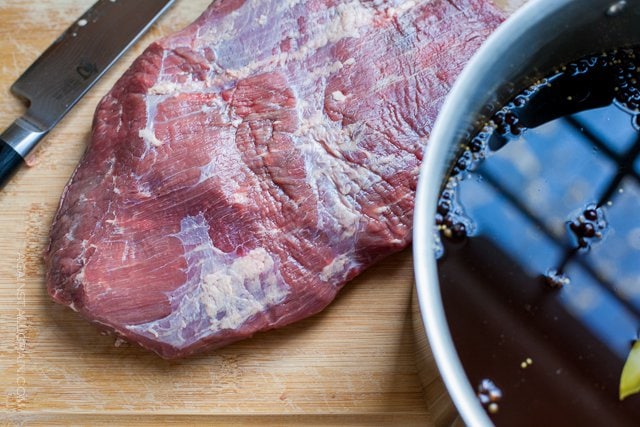 AUTHOR: Danielle Walker - AgainstAllGrain.com
Ingredients:
1 gallon water
1½ cups kosher salt
½ cup coconut palm sugar, or honey
3 bay leaves, torn
1 tablespoon peppercorns
1 tablespoon juniper berries
1 tablespoon coriander seeds
1 tablespoon allspice berries
1 teaspoon mustard seeds
1 teaspoon ground ginger
1 cinnamon stick, broken into pieces
1 small brisket, 3-4 pounds , defrosted partially
Instructions:
Heat all of the ingredients except for the brisket over medium heat until the salt has dissolved. Bring the brine to room temperature.
Trim any excess fat from the brisket. Place the meat into the brine and put 2 heavy plates over the meat to keep it fully submerged. Cover and refrigerate for 4 days.
URL to article: https://againstallgrain.com/2013/03/13/corned-beef-brisket-brine-nitrate-free/
Click here to print.
Copyright © 2014 Against All Grain. All rights reserved.