Danielle Walker's Against All Grain
Guest Post: Bacon & Gruyere Egg Casserole
Posted By Danielle Walker On January 15, 2013 @ 7:00 am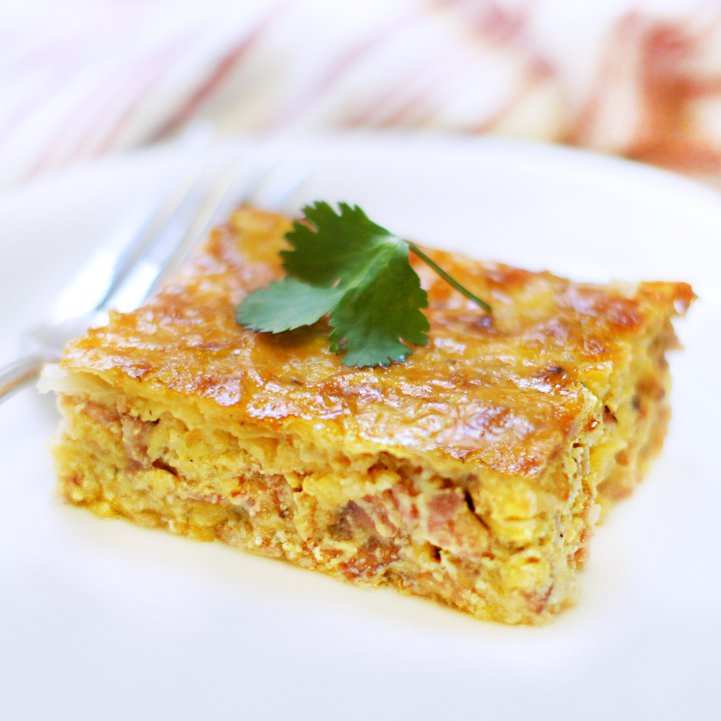 AUTHOR: Megan Gilmore - Detoxinista.com
SERVES: 4-6
PREP TIME: 15 mins
COOK TIME: 55 mins> TOTAL TIME: 70 mins
Ingredients:
2 cups cooked spaghetti squash strands
8 oz. organic nitrate-free bacon, cut into ½" pieces
1 yellow onion, chopped
4 whole eggs
4 oz. Gruyere cheese, shredded and divided
1 teaspoon fine sea salt
black pepper to taste
Instructions:
If you haven't done so already, prepare your spaghetti squash. (Full instructions to cook spaghetti squash are posted here.) Preheat your oven to 350F and generously grease an 8″ x 8″ glass dish with butter or coconut oil.
Heat a large skillet over medium heat, and saute the bacon pieces for 5 minutes. Add the chopped onion to the skillet of bacon, and cook together for an additional 10 minutes, until the onions are tender and the bacon is just crisp. Use a slotted spoon to remove the onions and bacon to a large mixing bowl, and combine with the cooked spaghetti squash, eggs, 3 ounces of shredded Gruyere cheese, salt and pepper. Mix well.
Transfer the mixture to the greased dish, and top with the remaining ounce of shredded cheese, which will create a crispy topping. Bake at 350F for 35-40 minutes, until the top is golden and the center is firm. Allow to cool for 15 minutes before serving.
Leftovers can be stored in a sealed container in the fridge for up to 4 days.
URL to article: https://againstallgrain.com/2013/01/15/guest-post-bacon-gruyere-egg-casserole/
Click here to print.
Copyright © 2014 Against All Grain. All rights reserved.