Danielle Walker's Against All Grain
Baked Omelette with Ham and Gruyere
Posted By Danielle Walker On December 28, 2012 @ 6:00 am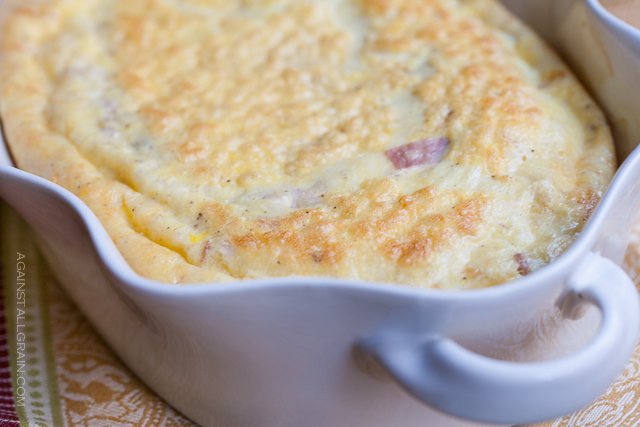 AUTHOR: Danielle Walker - AgainstAllGrain.com
Ingredients:
10 eggs
1 cup shredded gruyere
3/4 cup almond milk
1/2 cup diced ham
1/4 teaspoon sea salt
1/4 teaspoon grated nutmeg
Instructions:
Preheat oven to 350 degrees and lightly grease a baking dish (9-inch or around 1.5qt) with butter or coconut oil.
Whisk the eggs with the milk then add the cheese, ham, salt, and nutmeg and stir to incorporate. Pour into the prepared baking dish.
Bake for 35 minutes, until puffed and set in the center.
URL to article: https://againstallgrain.com/2012/12/28/baked-omelette-with-ham-and-gruyere/
Click here to print.
Copyright © 2014 Against All Grain. All rights reserved.