Danielle Walker's Against All Grain
Hot Cocoa with Peppermint Marshmallow Cookies
Posted By Danielle Walker On December 11, 2012 @ 8:59 pm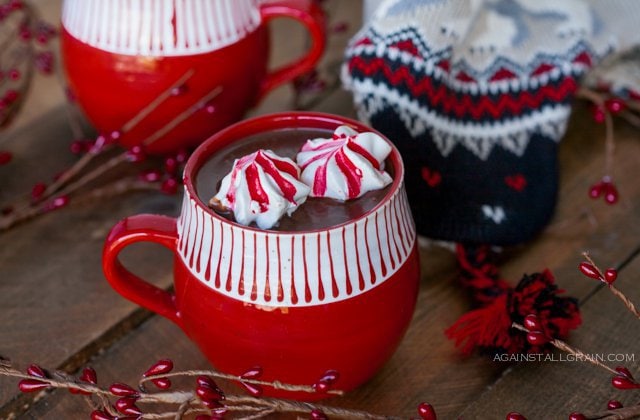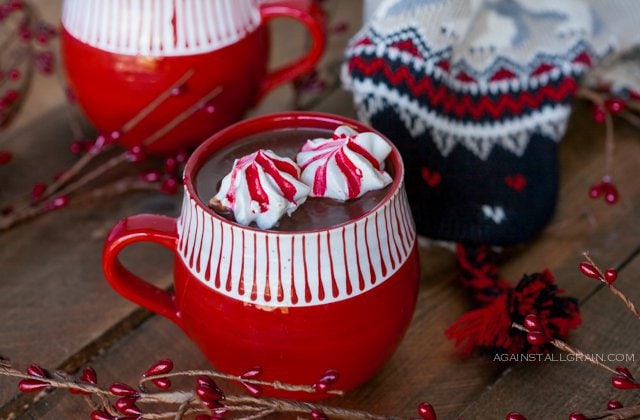 AUTHOR: Danielle Walker - AgainstAllGrain.com
SERVES: 4
Ingredients:
Instructions:
Place the almond milk, coconut milk and vanilla bean in a saucepan. Bring to a boil then reduce heat and simmer for 10 minutes. Strain then return the milk back to the pan.
Turn the heat to low and whisk in the chocolate, cocoa powder and honey. Heat for 5 minutes, whisking occasionally, until the chocolate is melted and the hot chocolate is thick and creamy.
Serve with Peppermint Marshmallow Cookies.
URL to article: https://againstallgrain.com/2012/12/11/hot-cocoa-with-peppermint-marshmallow-cookies/
Click here to print.
Copyright © 2014 Against All Grain. All rights reserved.