Danielle Walker's Against All Grain
Guest Post: Almond Cookies with Cinnamon Glaze
Posted By Danielle Walker On December 2, 2012 @ 7:00 am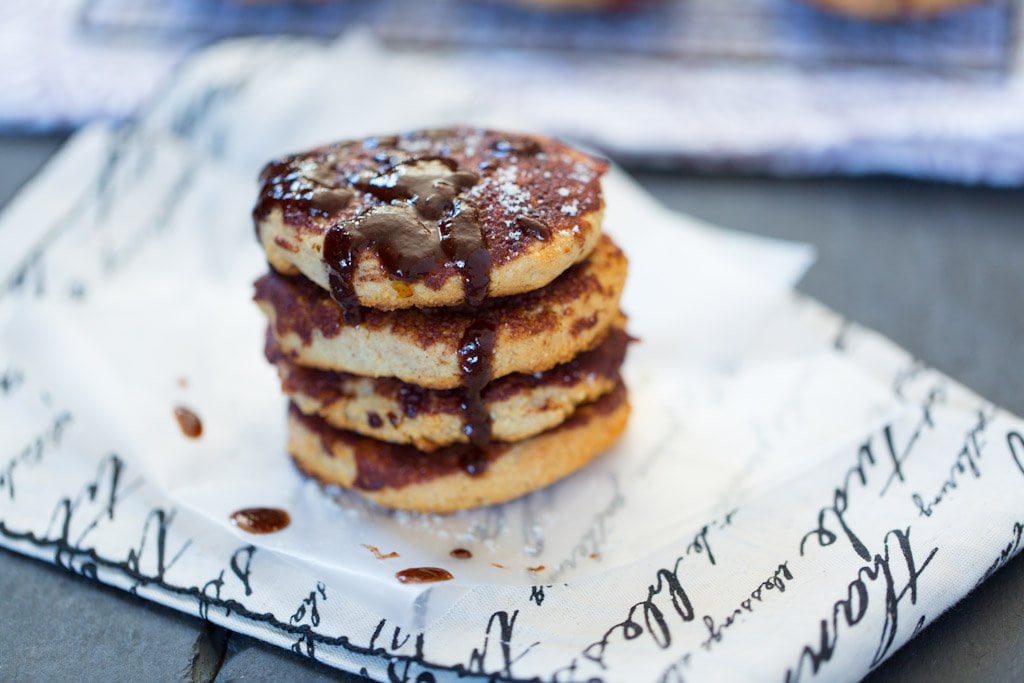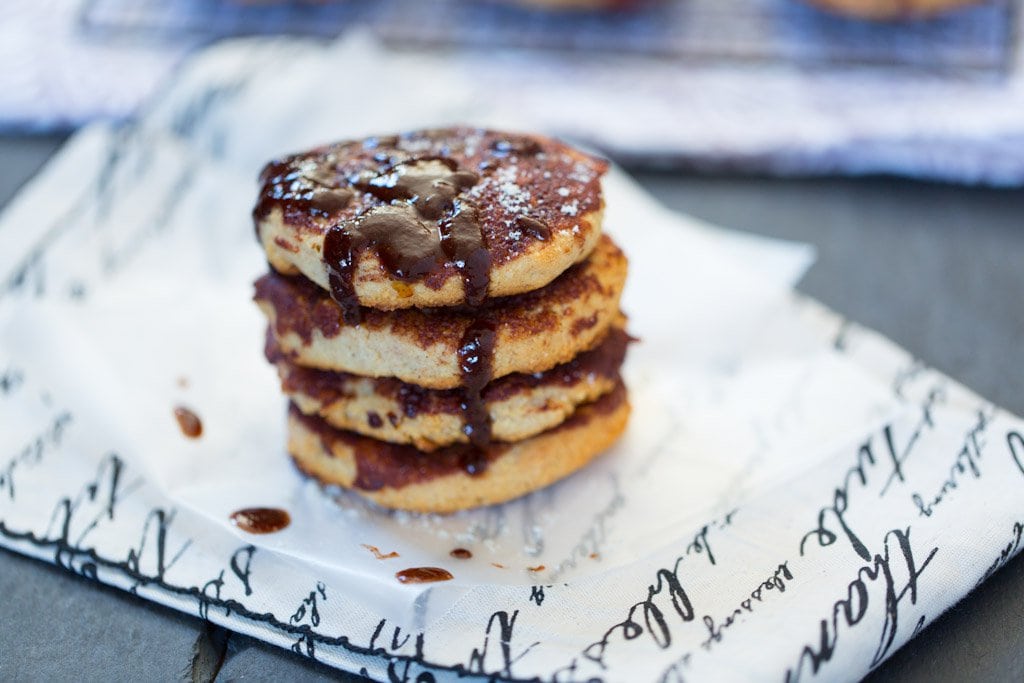 AUTHOR: George Bryant - Civilized Caveman Cooking Creations
SERVES: 1 dozen
PREP TIME: 10 mins
COOK TIME: 20 mins> TOTAL TIME: 30 mins
Ingredients:
2 ½ cups almond flour (250 grams)
¼ cup coconut flour (35 grams)
2 teaspoons baking powder (8 grams)
½ teaspoon cinnamon
¼ cup macadamia nut oil (2 oz) or coconut oil
1 tablespoon honey, melted
1 teaspoon almond extract or vanilla
2 eggs
2 tablespoons honey, melted
1 tablespoon grass-fed butter melted, or ghee
1 tablespoon cinnamon
Instructions:
Preheat your oven to 350 degrees Fahrenheit
Combine your almond flour, coconut four, baking powder, and cinnamon in a mixing bowl and stir well
Add your oil, honey, almond extract (or vanilla) and eggs and mix into a soft dough
Dust your work surface with almond flour and lay your dough out, pressing to just shy of ½ inch thick all around
Cut into circles and lay on a parchment paper lined cookie sheet. I didn't have a cookie cutter so I used the lid of a small mason jar
Place in the oven and bake for 9 minutes
With your cookies in the oven, combine your honey, butter, and cinnamon for your glaze in a bowl and mix well
At the 9 minute mark, pull your cookies out of the oven, and using a basting brush, brush your glaze on all of your cookies
Place your cookies back in the oven and bake for 9-11 minutes or until done
Remove from the oven, sprinkle with some almond flour or shredded coconut and drizzle your remaining glaze over your cookies
Serve immediately or place in an airtight container which will last 3-4 days
URL to article: https://againstallgrain.com/2012/12/02/guest-post-almond-cookies-with-cinnamon-glaze/
Click here to print.
Copyright © 2014 Against All Grain. All rights reserved.