Danielle Walker's Against All Grain
Guest Post: Turkey Meatballs with Sweet-n-Sour Sauce
Posted By Danielle Walker On December 1, 2012 @ 10:00 am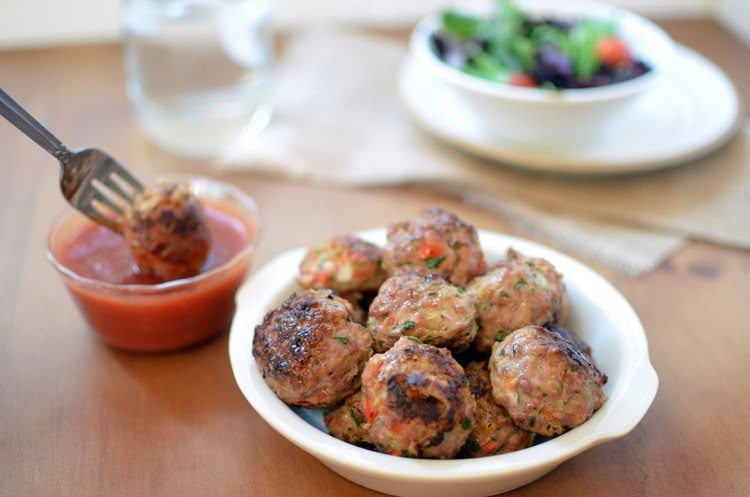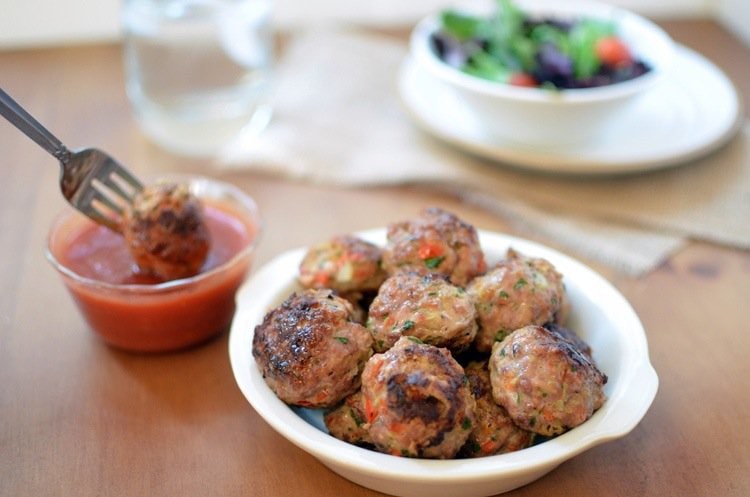 AUTHOR: Tammy Credicott - The Healthy Gluten Free Life
SERVES: 4
PREP TIME: 15 mins
COOK TIME: 25 mins> TOTAL TIME: 40 mins
Ingredients:
Meatballs
Coconut oil for the pan
2 lbs. ground turkey thigh (or 1 lb thigh and 1 lb breast)
1 small organic onion, finely diced
1 small organic red pepper, finely diced
1 clove garlic, minced
2 TBSP chopped fresh organic parsley
1 tsp finely chopped fresh ginger
Sea salt to taste
Freshly ground pepper to taste
2 farm fresh organic eggs (or use 1 TBSP ground flax seeds mixed with 3 TBSP hot water. Let it sit for a few minutes until it "gels."
Sauce:
1 C organic pineapple juice, drained from a can of pineapple chunks (use pineapple for next step)
⅓ C finely chopped organic canned pineapple
1 TBSP raw organic honey
2 TBSP red wine vinegar
2 TBSP coconut aminos
2 clove garlic, minced
½ C organic tomato sauce
2 TBSP organic tomato paste
Instructions:
Preheat oven to 400°.
Place all the meatball ingredients in a medium bowl and mix lightly with your hands to combine. Roll into 1½-inch balls.
Line a baking sheet with parchment paper. Place meatballs, evenly spaced, on parchment. Place tray in preheated oven and bake 20-25 minutes or until meatballs are cooked through.
While meatballs bake, make the sauce. In a medium saucepan, mix sauce ingredients until combined. Heat over medium heat until sauce begins to boil. Turn to medium-low and let sauce simmer for 5 – 10 minutes, or until it thickens a bit.
Serve cooked meatballs with a side of dipping sauce and enjoy!
URL to article: https://againstallgrain.com/2012/12/01/guest-post-turkey-meatballs-w-sweet-n-sour-sauce/
Click here to print.
Copyright © 2014 Against All Grain. All rights reserved.