Danielle Walker's Against All Grain
Guest Post: Pumpkin Blinis
Posted By Danielle Walker On November 19, 2012 @ 5:00 am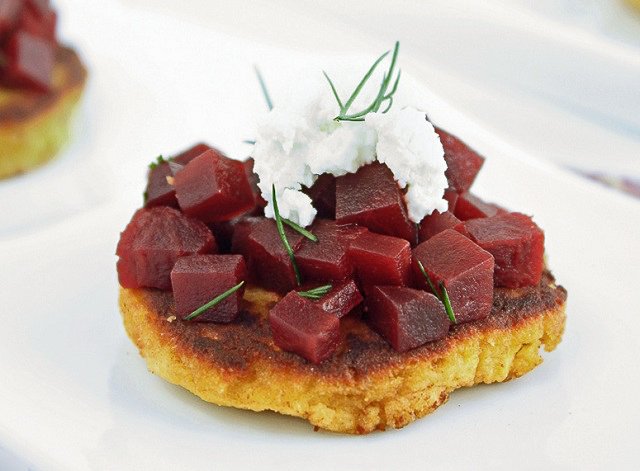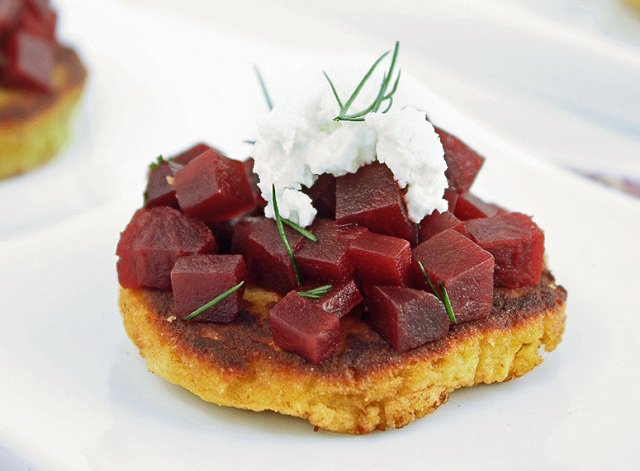 AUTHOR: Mellissa Sevigny - I Breathe... I'm Hungry
SERVES: makes about 20
Ingredients:
1 cup pumpkin puree (canned or fresh cooked)
3 eggs
½ cup grated Parmesan cheese
½ cup coconut flour
1/3 cup almond flour
¼ tsp garlic powder
½ tsp salt
¼ tsp pepper
½ tsp fresh sage, minced
butter for frying
Instructions:
Combine the pumpkin, eggs and Parmesan cheese in a medium-sized bowl and mix thoroughly.
In a smaller bowl, combine the rest of the ingredients and mix well.  Add the dry ingredients to the pumpkin mixture and mix until a stiff dough forms.  Chill for about 15 minutes.
When ready to fry, remove from the refrigerator and form into half dollar sized cakes about ½ inch thick.
Melt the butter in a medium-sized nonstick pan and fry the blinis until golden brown on each side.  Remove from the heat and cool before topping.
These keep well in the refrigerator until the next day –  so if making them for a party you can make them a day ahead, and then smother with your desired toppings right before serving.
URL to article: https://againstallgrain.com/2012/11/19/guest-post-pumpkin-blinis/
Click here to print.
Copyright © 2014 Against All Grain. All rights reserved.