Danielle Walker's Against All Grain
Guest Post: Mexican Chocolate Macaroons
Posted By Danielle Walker On November 3, 2012 @ 9:48 am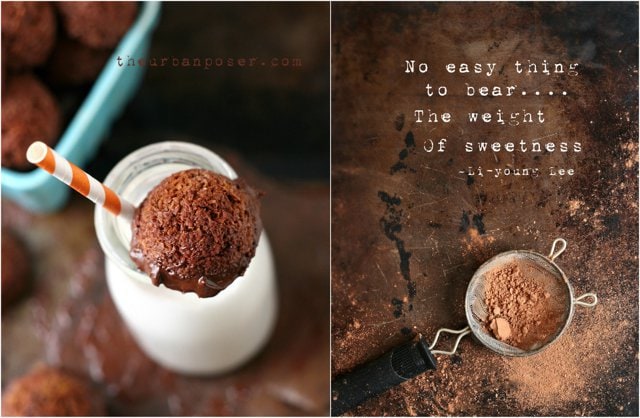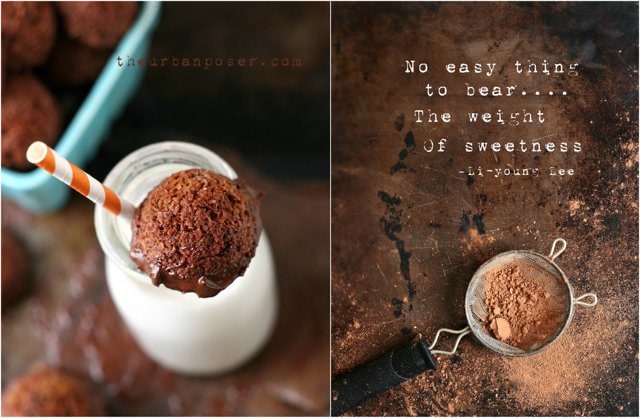 AUTHOR: Jenni Hulet - The Urban Poser),
SERVES: 18 cookies
Ingredients:
2 cups unsweetened fine-shredded coconut (I use Let's Do Organic**)
1/4 cup cocoa
1 tablespoon cinnamon
Pinch of chili pepper (optional)
Pinch of salt
1/3 cup coconut oil
1/4 cup honey
1 tablespoon vanilla extract
2 tablespoons full fat coconut milk
Instructions:
Preheat the oven to 350 degrees
Line a cookie sheet with parchment paper. Place another cookie sheet under the first one. This will help to keep the bottoms of the cookies from burning.
In a large bowl, combine together the first five dry ingredients.
In a separate bowl combine the rest of the wet ingredients.
Add the wet ingredients to the dry and using your hands (my favorite, as I get to lick my fingers later) or a rubber spatula, mix the dough until all ingredients are combined.
Using a rounded tablespoon (measuring spoon), scoop up some dough, filling the spoon. Drag the spoon on the side of the bowl packing the dough down some and making the bottom of the cookies smooth and flat.
Tap the spoon on the bowl, letting the cookie fall into your hand, then gently place it on the cookie sheet. It should be a nicely formed mound that holds together. Repeat with the rest of the dough.
Note: You may need to clean the spoon a few times as you work if you notice the dough starting to stick to the spoon. You can also grease the spoon with a little coconut oil if needed.
Bake at 350 degrees for about 10-11 minutes. Remember, baking times will vary from oven to oven.
Allow to cool for at least 10 minutes before moving from the pan, or they will break apart.
If desired, dip the cookies in melted Enjoy Life Chocolate Chips and place on a chilled cookie sheet or in the freezer until the chocolate becomes solid. Sprinkle the tops of the cookies with more cinnamon.
Serve and enjoy!
URL to article: https://againstallgrain.com/2012/11/03/guest-post-chocolate-macaroons/
Click here to print.
Copyright © 2014 Against All Grain. All rights reserved.