Danielle Walker's Against All Grain
Guest Post: Paleo Vanilla Chai Pancakes
Posted By Danielle Walker On October 17, 2012 @ 6:00 am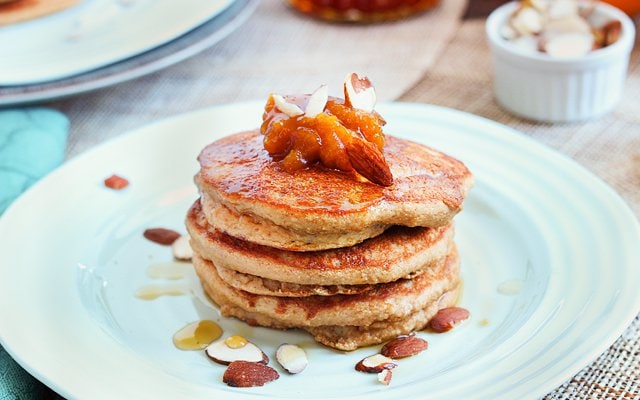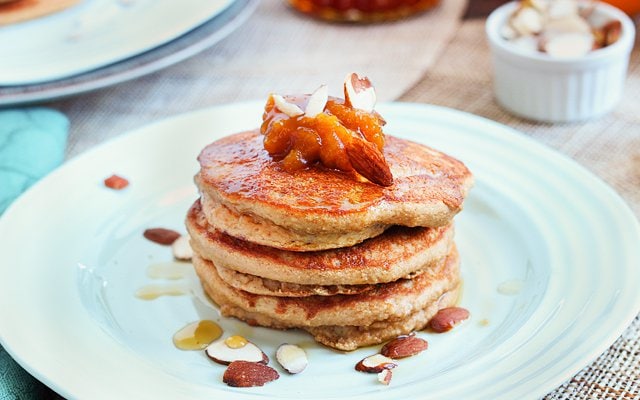 AUTHOR: Alyssa - Queen of Quinoa.
SERVES: 12 small pancakes
Ingredients:
½ cup coconut flour
1 teaspoon cinnamon
½ teaspoon fine sea salt
¼ teaspoon stevia (more or less to taste)
1 teaspoon baking powder
4 large eggs, at room temperature
1 cup almond milk (or milk of choice)
2 teaspoons pure vanilla extract
Instructions:
In a small saucepan, bring the milk to warm and add the tea bags. Keep warm or at a low simmer for 5 – 10 minutes. Squeeze out all the extra "juice" from the tea bags into the milk and discard.
Sift the dry ingredients together in a small mixing bowl and set aside. In a separate mixing bowl, beat the wet ingredients together.
Add the coconut flour mixture into the wet ingredients and mix until smooth.
Preheat the pancake griddle to medium heat and spray with non-stick cooking spray or coat with coconut oil.
Ladle the batter onto the griddle and smooth them out with the back of a spatula. Cook on one side for 3 minutes, flip and continue cooking for another two.
Transfer the cakes to a plate and keep warm in the oven while the others cook.
Serve with a dollop of pumpkin butter, sliced almonds and warm maple syrup.
URL to article: https://againstallgrain.com/2012/10/17/guest-post-paleo-vanilla-chai-pancakes/
Click here to print.
Copyright © 2014 Against All Grain. All rights reserved.