Danielle Walker's Against All Grain
Pumpkin Pie Pepitas (Pumpkin Seeds)
Posted By Danielle Walker On October 3, 2012 @ 11:57 pm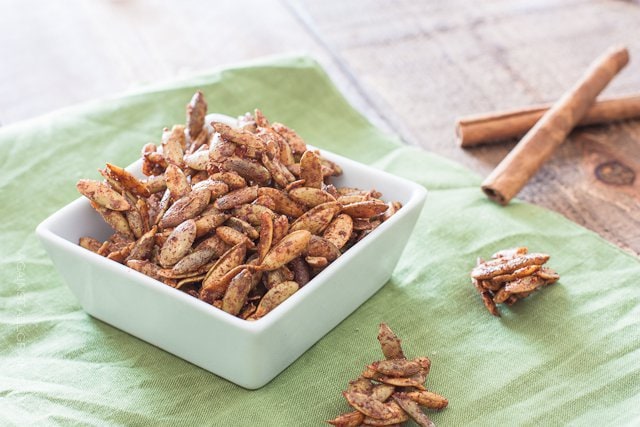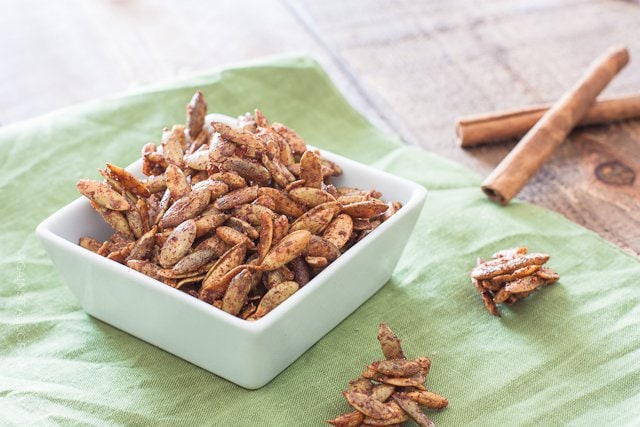 AUTHOR: Danielle Walker - AgainstAllGrain.com
Ingredients:
1 cup pepitas (shelled pumpkin seeds)
2 teaspoons maple syrup*
1 teaspoon pumpkin pie spice
¼ teaspoon sea salt
*sub honey for SCD
Instructions:
Preheat your oven to 350 degrees.
Toss all of the ingredients together until the seeds are fully coated.
Turn them out onto a lined cookie sheet and bake, in a single layer, for 8 minutes.
Let cool, then store in an airtight container at room temperature.
URL to article: https://againstallgrain.com/2012/10/03/pumpkin-pie-pepitas-pumpkin-seeds/
Click here to print.
Copyright © 2014 Against All Grain. All rights reserved.