Danielle Walker's Against All Grain
Dried 5-Spice Asian Pears
Posted By Danielle Walker On September 26, 2012 @ 1:00 pm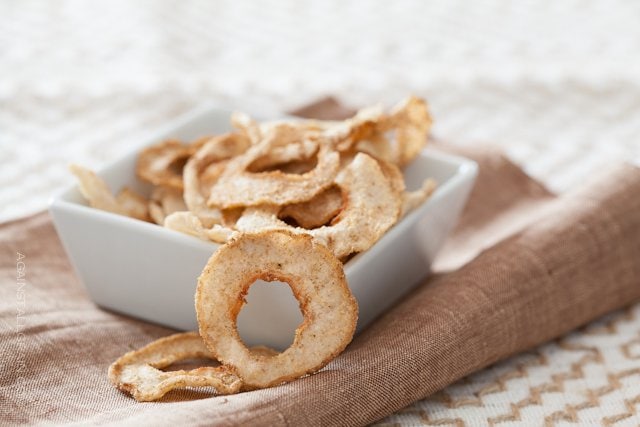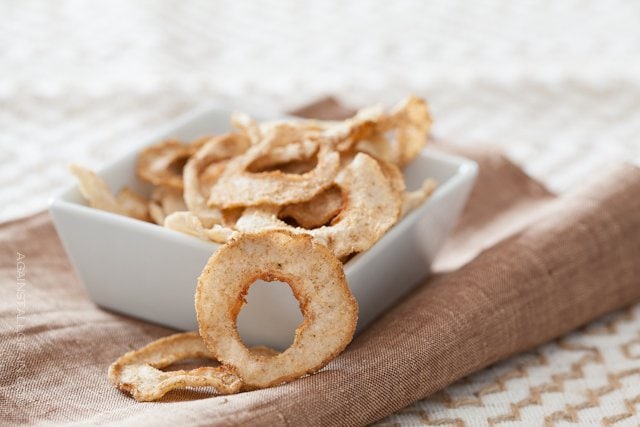 AUTHOR: Danielle Walker - AgainstAllGrain.com
Ingredients:
6 Asian Pears (about 1.5 pounds)
4 cups cold water
2 teaspoons lemon juice
1/2 teaspoon Chinese 5-Spice Powder
Instructions:
Fill a bowl with the water and lemon juice.
Peel and core the pears. Using a mandoline or a steady hand, slice the pears into rings that are about 1/4 inch thick.
Place the pear rings in the water as you work.
Once you've finished slicing all of the pears, drain the water and pat the pears dry with paper towels.
Toss the pears with the Chinese 5-Spice powder then lay them out in a single layer on your dehydrator trays. I line my trays with parchment to prevent sticking.
Dehydrate at 135 degrees for 5-7 hours, rotating your trays half way through. All dehydrators are different, so check yours at 5 hours. They should be pliable and not crisp. Careful not to let them dehydrate too far or you'll end up with Pear Chips (which wouldn't be too bad I guess!).
*You can do these on the lowest temperature in your oven if you don't have a dehydrator. Times will vary, so check them frequently.
URL to article: https://againstallgrain.com/2012/09/26/dried-5-spice-asian-pears/
Click here to print.
Copyright © 2014 Against All Grain. All rights reserved.