Danielle Walker's Against All Grain
Real-Deal Chocolate Chip Cookies
Posted By Danielle Walker On August 29, 2012 @ 10:59 am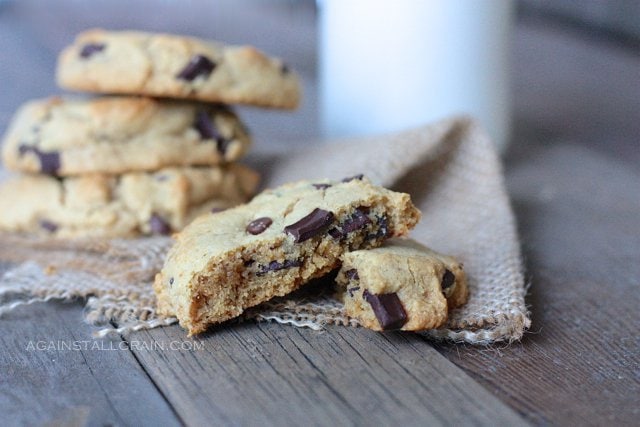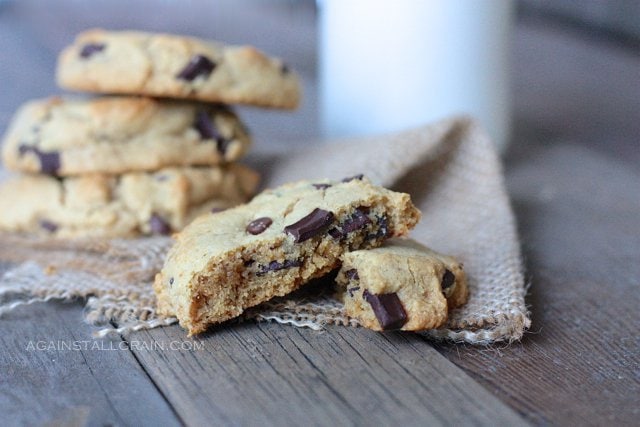 AUTHOR: Danielle Walker - AgainstAllGrain.com
SERVES: 1 dozen
Ingredients:
Instructions:
Preheat oven to 350 degrees F.
In a food processor, cream the palm shortening, coconut sugar, honey, egg, and vanilla for about 15 seconds until smooth and fluffy.
Add the almond flour, coconut flour, baking soda and sea salt and mix again until combined, about 30 seconds. Scrape down the sides of the bowl if needed in order to incorporate all of the flour. Pulse once or twice more.
Stir in the chocolate chips by hand.
Place golf-ball sized balls of dough on a cookie sheet lined with parchment or a SilPat. Using another sheet of parchment on top of the dough, flatten them slightly with the palm or your hand or a spatula. The cookies don't spread much so create the size and thickness you want prior to baking them.
Bake for 9-12 minutes, until slightly golden around the edges.
URL to article: https://againstallgrain.com/2012/08/29/real-deal-chocolate-chip-cookies/
Click here to print.
Copyright © 2014 Against All Grain. All rights reserved.