Danielle Walker's Against All Grain
'Peanut' Butter Chocolate Chip Cookies (Nut-Free!)
Posted By Danielle Walker On July 8, 2012 @ 7:00 am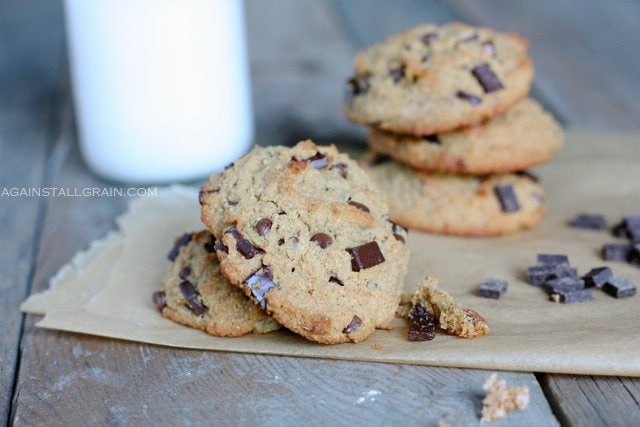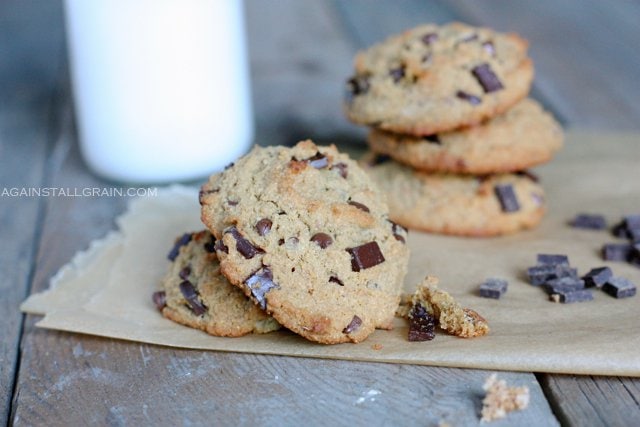 AUTHOR: Danielle Walker - AgainstAllGrain.com
Ingredients:
*You can use peanut butter in this recipe, but omit the lemon juice and increase the baking soda to 3/4 teaspoon.
Instructions:
Preheat oven to 350 degrees Fahrenheit
In a stand mixer fitted with the paddle attachment, cream together the shortening, sunbutter, and egg for 1 minute on medium-high.
Add the honey, palm sugar, vanilla extract, and lemon juice. Mix again until combined.
Add the coconut flour and baking soda. Mix on medium for 30 seconds. Let the dough sit for 5 minutes to allow the coconut flour to soak up some of the moisture.
Scrape down the sides and mix again for 30 seconds until fully incorporated.
Stir the chocolate in by hand.
Bake for 10-12 minutes.
URL to article: https://againstallgrain.com/2012/07/08/peanut-butter-chocolate-chip-cookies-nut-free/
Click here to print.
Copyright © 2014 Against All Grain. All rights reserved.