Danielle Walker's Against All Grain
Dark Chocolate Fudge Pops
Posted By Danielle Walker On July 6, 2012 @ 7:00 am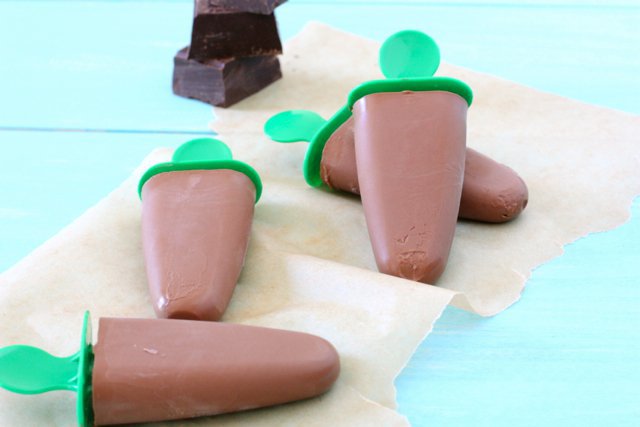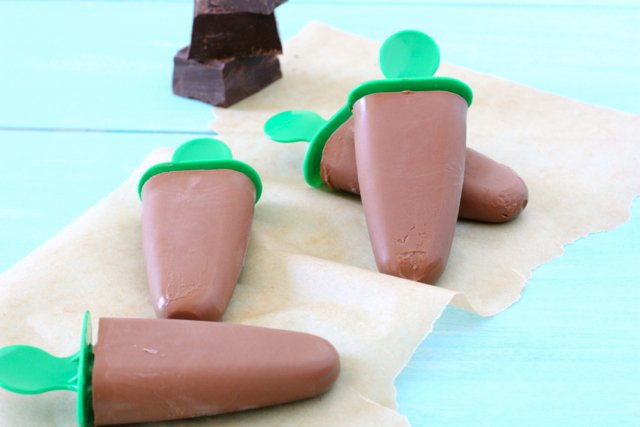 AUTHOR: Danielle Walker - AgainstAllGrain.com
SERVES: 4-6 pops
Ingredients:
Instructions:
Soften the gelatin by placing it in a small bowl with the vanilla extract.
Warm the coconut milk over medium-high heat for 6-7 minutes, being careful not to let it boil.
Whisk the egg yolks, maple syrup, and salt in a small bowl.
Slowly pour the hot coconut milk into the egg mixture, whisking continuously to temper the eggs.
Pour the entire liquid mixture back into the pan, and continue cooking over medium-high heat for 6-8 minutes while stirring constantly. You don't want this mixture to boil and it should be thick enough to coat the back of a spoon.
Pour the softened gelatin and vanilla into the pan and whisk vigorously until the gelatin has completely dissolved, about 2 minutes. Remove from heat, and pour the mixture into a glass bowl. *If you notice a few small lumps, pass it through a mesh strainer prior to pouring it into the bowl.
Stir in the chopped chocolate until it is incorporated and smooth, then let the pudding cool for 20 minutes at room temperature.
Pour the pudding into popsicle molds and freeze for at least 6 hours until solid.
Enjoy!
URL to article: https://againstallgrain.com/2012/07/06/dark-chocolate-fudge-pops/
Click here to print.
Copyright © 2014 Against All Grain. All rights reserved.