Danielle Walker's Against All Grain
Spiced Candied Walnuts
Posted By Danielle Walker On June 8, 2012 @ 2:58 pm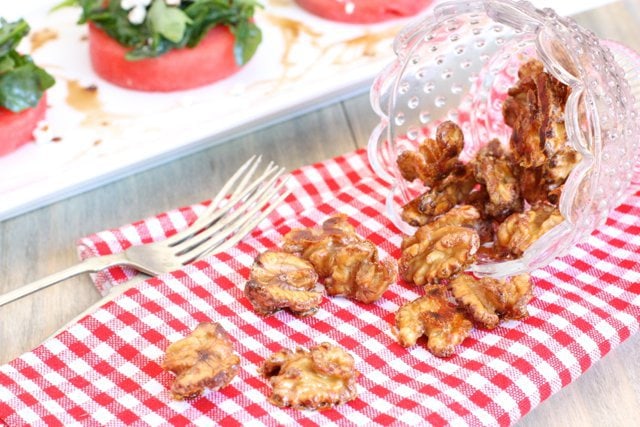 AUTHOR: Danielle Walker - AgainstAllGrain.com
Ingredients:
½ cup raw walnuts (soak overnight in filtered water)
1 tablespoon honey
⅛ teaspoon cayenne powder
¼ teaspoon sea salt
Instructions:
Preheat oven to 350 degrees.
Drain your soaked walnuts on a paper towel then set aside.
Warm your honey over medium heat for about a minute, until it has liquified. You can also microwave it for 15 seconds.
Stir in the walnuts, cayenne and sea salt. Mix to combine thoroughly.
Spread the walnuts in a single layer on a cookie sheet lined with parchment paper.
Bake the nuts for 20 minutes, then remove and let cool completely.
Store in an airtight container at room temperature for a week.
URL to article: https://againstallgrain.com/2012/06/08/spiced-candied-walnuts/
Click here to print.
Copyright © 2014 Against All Grain. All rights reserved.