Danielle Walker's Against All Grain
Grain-free Hamburger Buns
Posted By Danielle Walker On May 25, 2012 @ 3:47 pm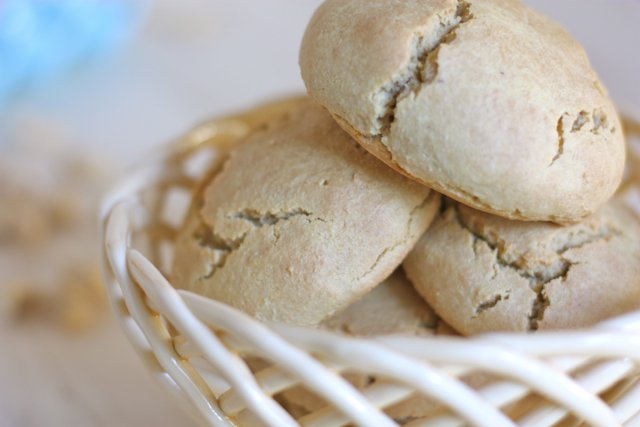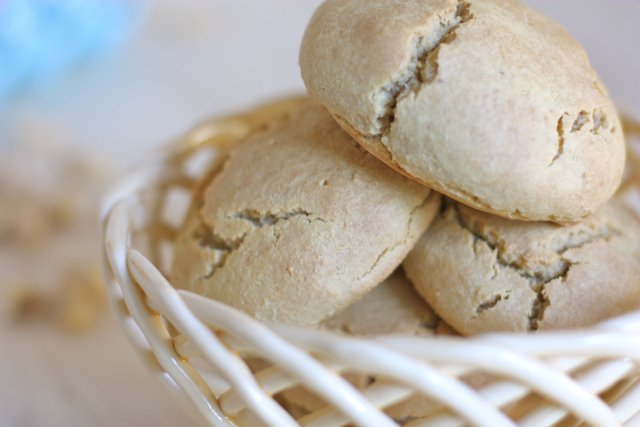 AUTHOR: Danielle Walker - AgainstAllGrain.com
SERVES: 4 buns
Ingredients:
1 1/2 cup raw cashews
3 eggs, divided
3/4 teaspoon apple cider vinegar
1/4 cup almond milk (or other non-dairy milk)
4 tablespoons melted butter or ghee (coconut oil will work too, I just like the richness of the butter)
1/3 cup coconut flour
1/4 cup blanched almond flour
1 teaspoon salt
1 teaspoon baking soda
Instructions:
Preheat oven to 325 degrees.
Place the cashews, egg yolks, vinegar, milk, and butter in a food processor, and process until very smooth. Add the coconut flour, almond flour, and salt and process again until a smooth and a sticky dough has formed.
Beat the egg whites in a separate bowl until stiff peaks have formed.
Add the baking soda and egg whites to the food processor, then pulse 8-10 times until everything is incorporated.
Using very wet hands, shape the dough into 4 buns, almost like hamburger patties. Re-wet your hands in between each bun to ensure the dough doesn't stick to your hands and to achieve the smooth exterior you see on mine. I think this step is kind of like making mud pies. Remember those?
Bake on a cookie sheet lined with parchment paper or a SilPat for 25 minutes.
These are best eaten within a day, but can be frozen and toasted for later use.
We like to throw these on the grill after we've pulled off our hamburger patties and let them toast for a couple of minutes. Spread your favorite condiments on them and fill it with your favorite fixings!
URL to article: https://againstallgrain.com/2012/05/25/grain-free-hamburger-buns/
Click here to print.
Copyright © 2014 Against All Grain. All rights reserved.