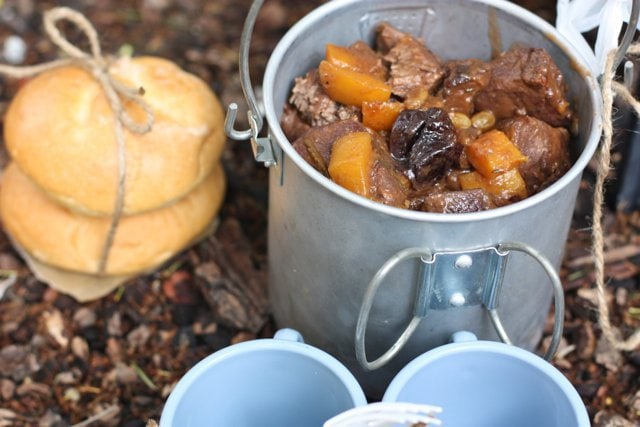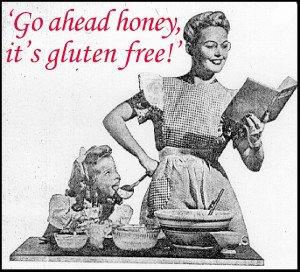 When Z from Z's Cup of Tea announced that her theme for this month's Go Ahead Honey It's Gluten Free event was Fictional Foods, I knew I had to do a dish from the Hunger Games. She wants submissions to be foods inspired by books you read as child, or from books you discovered at a later age. Considering the Hunger Games were written for teenagers (yes, I'm a grown adult and I have no shame!), I figured it would fit the bill!
I also have a chocolate cake recipe from my favorite childhood book "Happy Winter" that is coming up too, so stay tuned!
If you've been under a rock and either haven't heard of or haven't read the Hunger Games trilogy, I'll summarize it for you
Teenagers fighting to the death in an arena with the rest of the country watching.
Awful right?
Yes, but SO addicting. I read all three about a year ago when I was quarantined to my bedroom for the weekend with the stomach flu. Now that the first film has been released, I have 'Games fever all over again! I do have to say though, that I was startled at how many extremely young kids were in the theater seeing the movie the night we went! The books are clean as far as language and sexual content, but considering the premise, are definitely gruesome!
Katniss Everdeen, the stories heroin, comes from a place where food is scarce and meals are meager. When asked what thing most impressed her about the "Capitol," where the rich live and thrive, the first thing she can think of is the Lamb Stew with Dried Plums.
"So, Katniss, the Capitol must be quite a change from District Twelve. What's impressed you the most since you arrived here?" asks Caesar.
"The lamb stew," I get out.
"The one with the dried plums… Oh I eat it by the bucketful."
Without giving too much away, Katniss is sent this delectable stew in the arena when she is practically starving, and it's all she can do to not eat it all in one sitting.
"I rip it open at once and inside there's a feast – fresh rolls, goat cheese, apples, and best of all, a tureen of that incredible lamb stew… Every cell in my body wants me to dig into that stew and cram it, handful by handful into my mouth."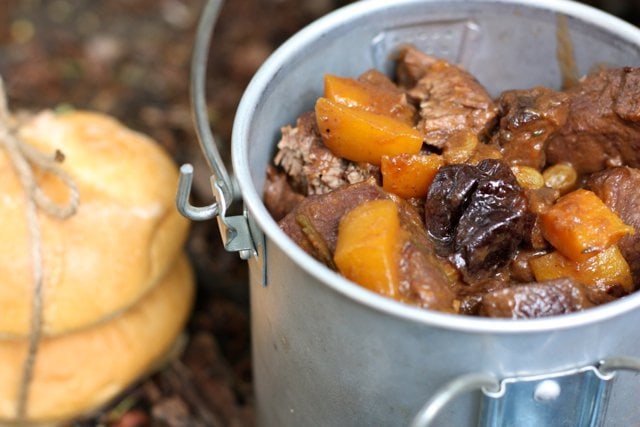 The only description of the stew is that is lamb and has dried plums, so I used that as my starting point and added some other vegetables and fruits that I thought would compliment those flavors. They also mention it's served over wild rice, which of course is a grain, so we ate it over cauliflower rice. You could also eat it over mashed parsnips which would be divine. Stews are traditionally thickened with flour or cornstarch, but I thickened this one by pureeing some of the braised onions with the pan juices.
Happy Hunger Games!
and Happy Go Ahead Honey, It's Gluten Free : April Edition!
Make sure to come back in June when I'm hosting. The theme will be portable Summertime foods good for the BBQs/Potlucks to come!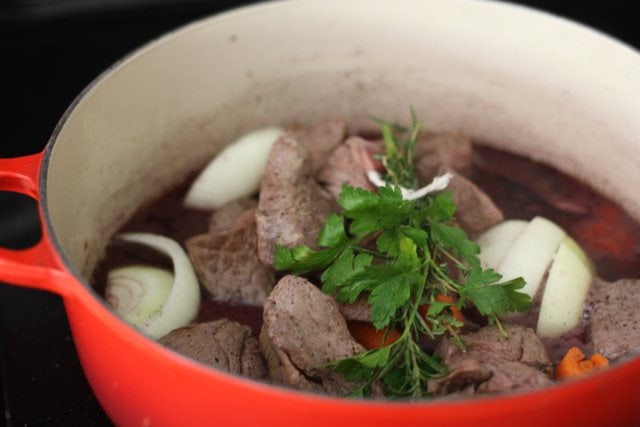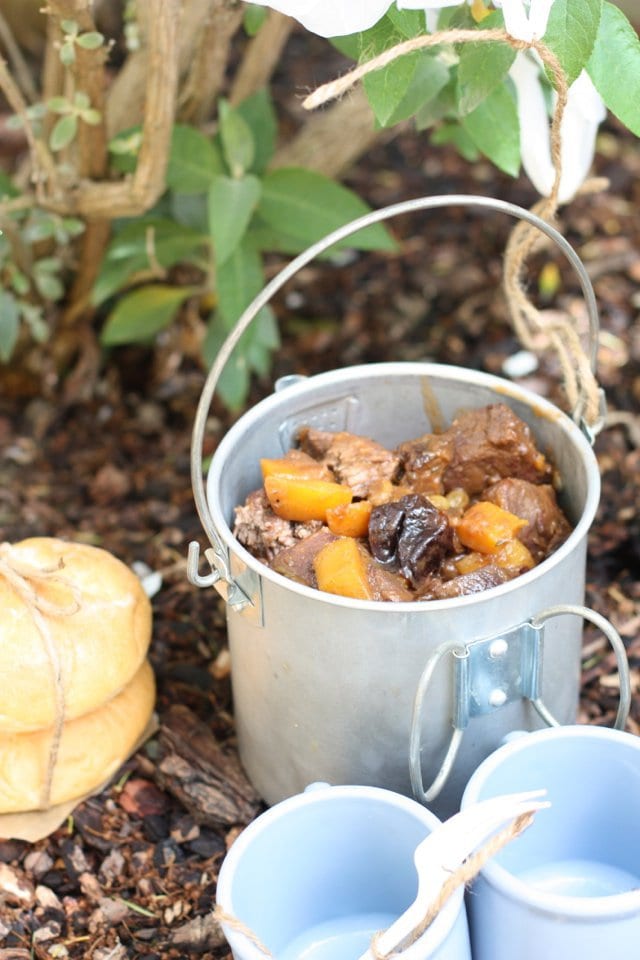 And for those of you who don't want to eat out a tin can on the ground….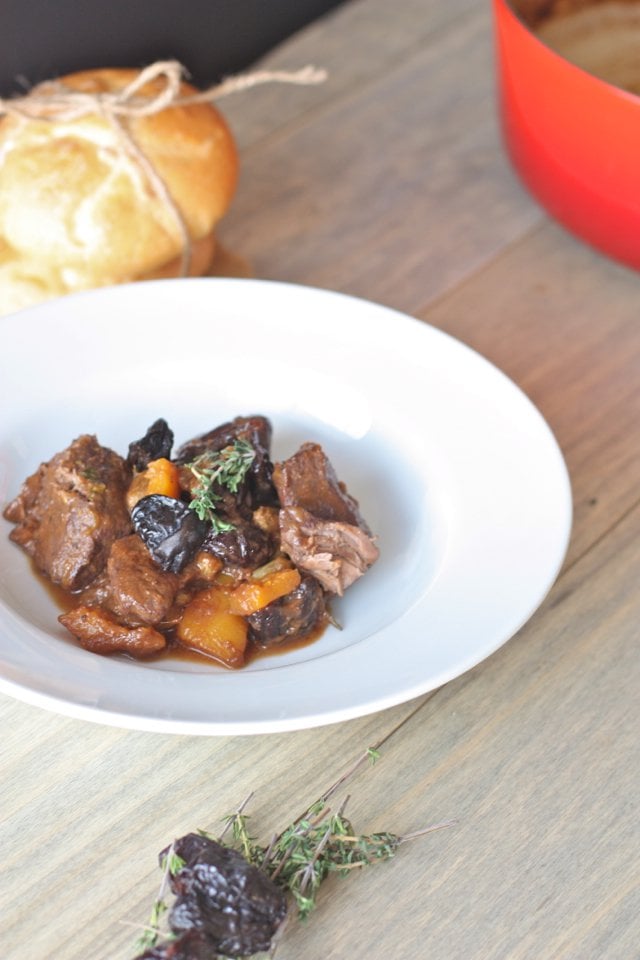 Shared at Slightly Indulgent Tuesdays and Allergy Free Wednesdays