Danielle Walker's Against All Grain
Spinach Mango Salad with Prawns
Posted By Danielle Walker On February 15, 2012 @ 7:00 am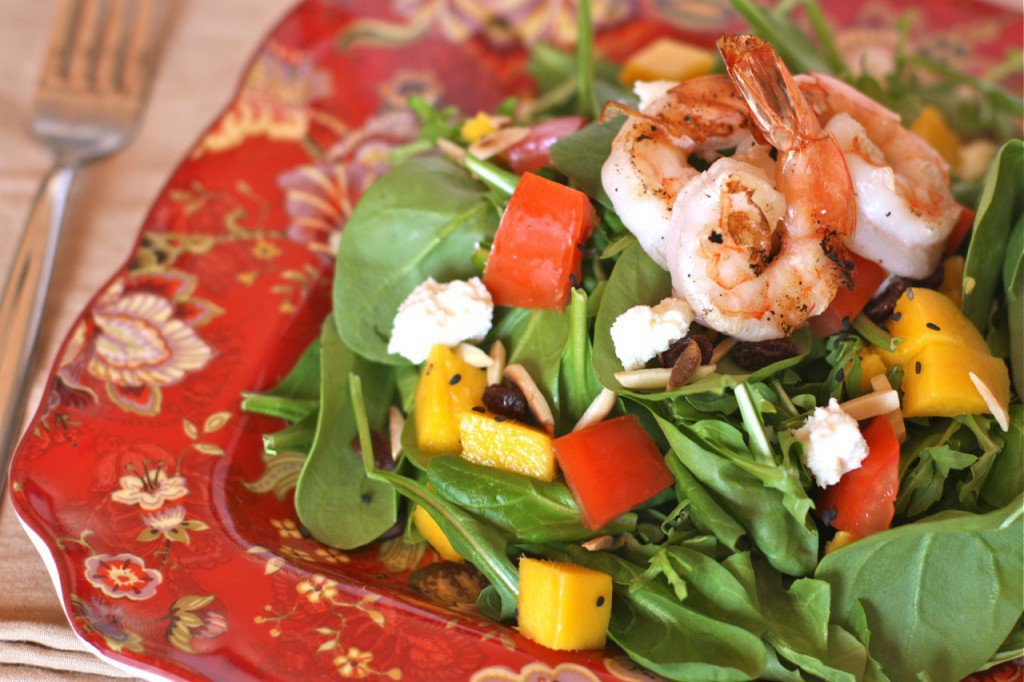 AUTHOR: Danielle Walker - AgainstAllGrain.com
SERVES: 6
Ingredients:
For the Salad
For the Prawns
12-15 shrimp (deveined and tail on)
1/2 cup fresh squeezed lime
1/4 cup olive oil
1 Tbl cumin
1 Tbl chili powder
salt and pepper
Honey Lime Vinaigrette
1/3 cup fresh lime juice
4 teaspoons honey
1 tablespoons rice vinegar
1/8 teaspoons salt
1/4 cup olive oil
Instructions:
Marinate the shrimp in a non-reactive bowl for at least 2 hours. Grill on a skewer until pink and cooked through.
Throw all of the salad ingredients in a bowl.
Mix the first 4 dressing ingredients together. While continuously whisking, slowly pour the oil in until incorporated.
Dress the salad to your tastes. You will probably end up with extra dressing, so be careful not to dump it all on at once.
URL to article: https://againstallgrain.com/2012/02/15/spinach-mango-salad/
Click here to print.
Copyright © 2014 Against All Grain. All rights reserved.