Danielle Walker's Against All Grain
Thai Crunch Salad
Posted By Danielle Walker On February 6, 2012 @ 7:00 am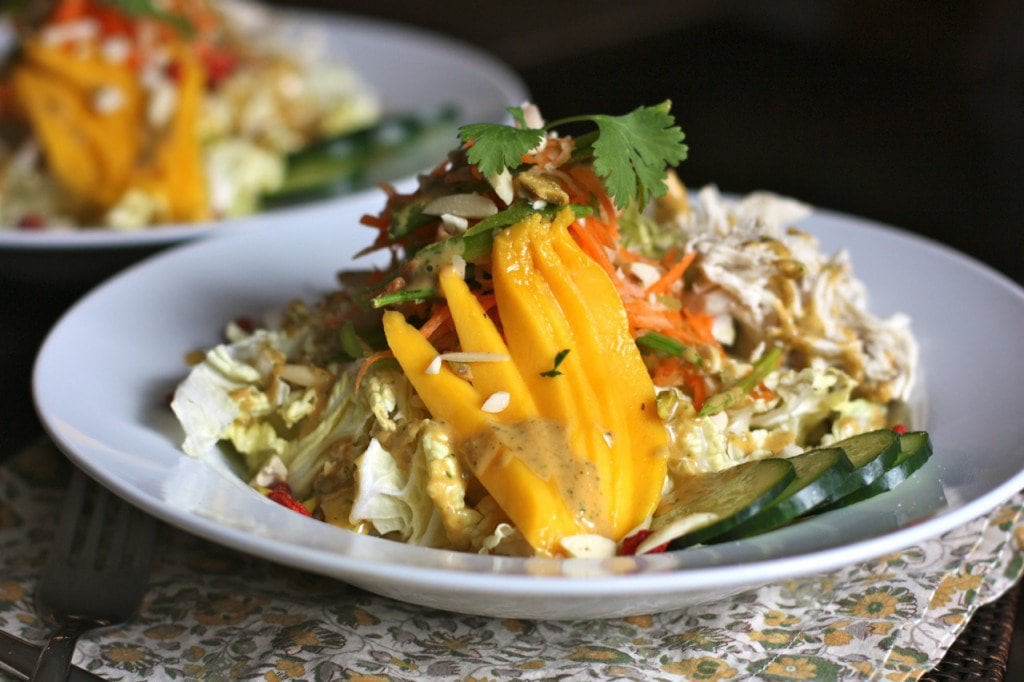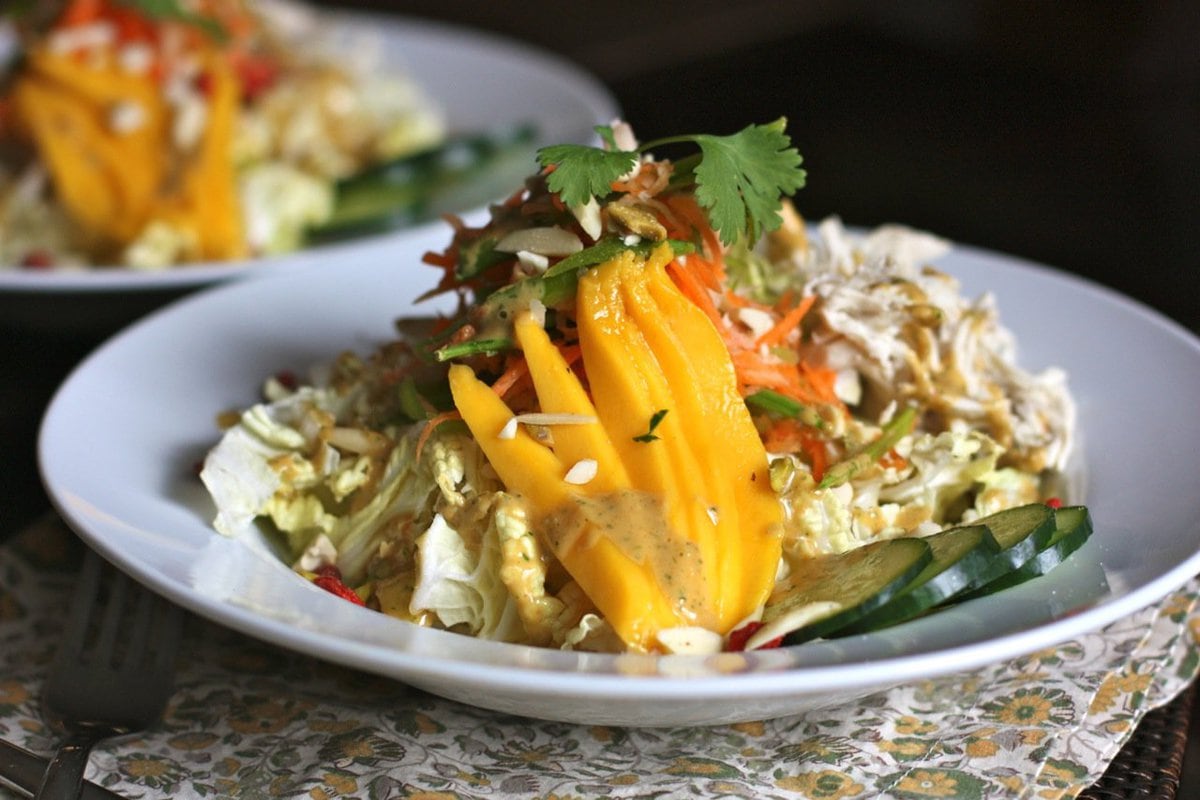 AUTHOR: Danielle Walker - AgainstAllGrain.com
SERVES: 4
Ingredients:
For the Dressing
2 teaspoons minced garlic
1 tablespoon fresh cilantro
1 tablespoon creamy almond butter, salted but unsweetened
1-1/2 tablespoons lime juice
½ tablespoon coconut aminos
½ tablespoon apple cider vinegar
½ tablespoon fresh chopped ginger
1 tablespoon coconut milk
1 teaspoon honey
½ teaspoon sesame oil
¼ teaspoon chili sauce (optional)
¼ cup safflower oil or good quality olive oil
For the Salad
2 carrots
½ medium jicama, peeled
1 cup sugar snap peas, julliened
2 cups napa cabbage
½ cucumber, thinly sliced
1 cup mango, peeled and sliced
2 tablespoons sliced almonds
2 tablespoons chopped hazelnuts
1 cup boiled and cooled chicken breast meat, shredded (optional)
¼ cup salad dressing
2 tablespoons fresh cilantro
Instructions:
Place all of the dressing ingredients, except for the oil, in your blender. Blend until combined.
Remove the lid, and with the blender running on low, add the oil in a slow and steady stream. Reserve half for the salad, then bottle the rest and store in your refrigerator.
Using the smallest grating blade on your food processor or cheese grater, shred the carrots and the jicama.
Wash the cabbage, then cut it into thin strips using a sharp knife. Discard the bottom root portion.
Divide the cabbage onto four plates, then top each plate with equal amounts of carrots, jicama, snap peas, cucumber, mango, chicken, and nuts.
Drizzle each plate with 1 tablespoon of dressing, then top with fresh cilantro. Alternatively, pile it all into one bowl and serve from there!
URL to article: https://againstallgrain.com/2012/02/06/thai-crunch-salad/
Click here to print.
Copyright © 2014 Against All Grain. All rights reserved.