Danielle Walker's Against All Grain
Rosemary Raisin Almond Pulp Crackers
Posted By Danielle Walker On January 25, 2012 @ 7:00 am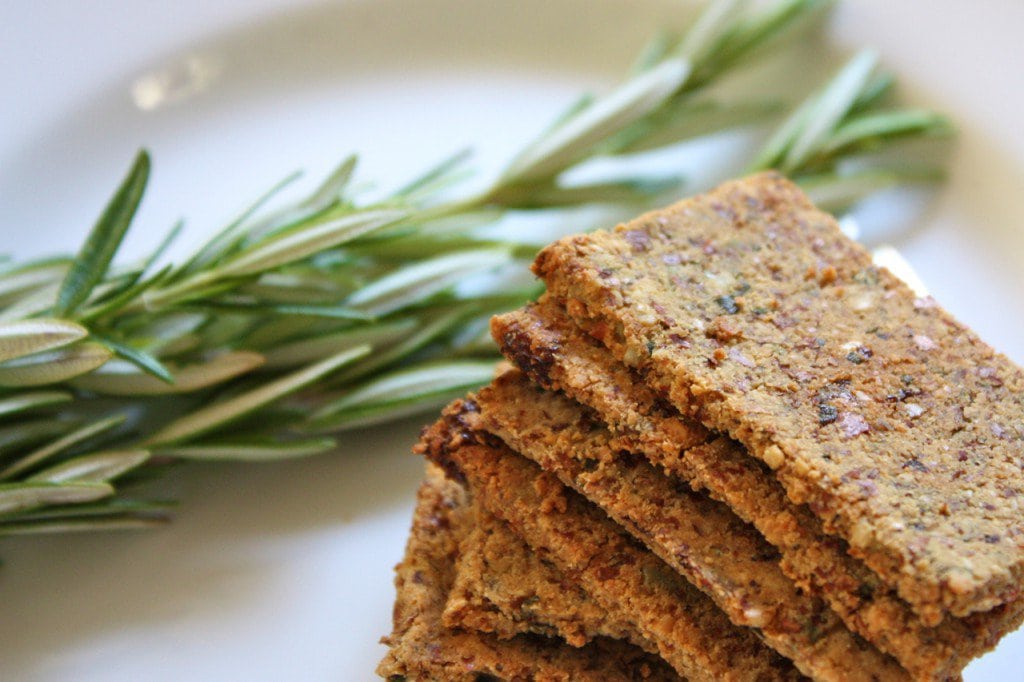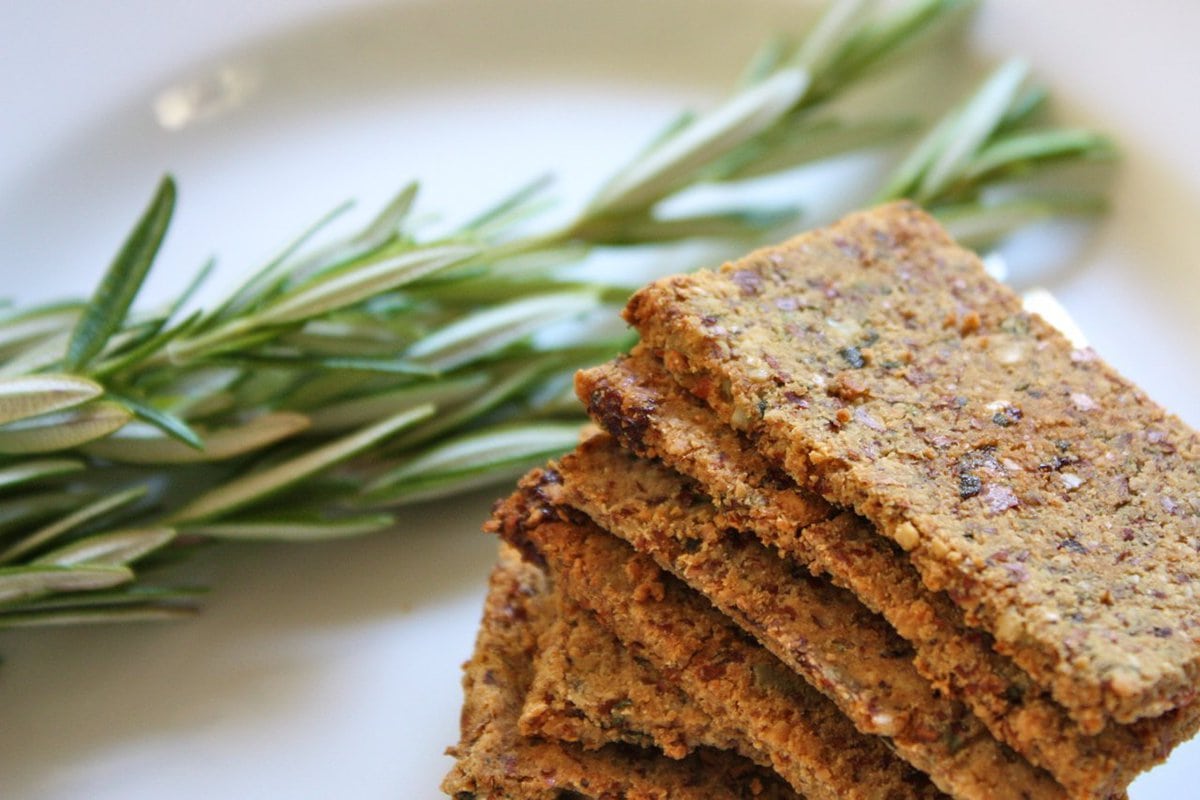 AUTHOR: Danielle Walker - AgainstAllGrain.com
SERVES: 20 crackers
Ingredients:
1 cup almond pulp
½ teaspoon baking soda
½ teaspoon sea salt
2 tablespoons olive oil
2 tablespoons raisins
2 teaspoons ground flax seeds (omit for SCD & reduce olive oil to 1-1/2 tablespoons)
3 teaspoons shelled sunflower seeds
1 sprig rosemary
Instructions:
Place all of the ingredients, except for 1 teaspoon of sunflower seeds, in a food processor and grind until combined thoroughly. Add the remaining 1 teaspoon of sunflower seeds, and pulse once until they are roughly chopped.
Remove the dough and form it into a ball with your hands. Place the ball between two sheets of parchment paper, then roll the dough to a ⅛ inch thickness with a rolling pin.
Remove the top sheet of parchment, then use a pizza cutter to cut the dough into rectangles. Carefully, use a spatula to separate the crackers slightly. Gently slide the parchment paper onto a tray. The crackers are a little brittle until they've been dried.
Set your dehydrator to low (or your oven to 120 degrees). Dehydrate the crackers for about 24 hours or until they are crisp and the moisture is completely gone. I turn the crackers mid way through, but it is not completely necessary. The nice thing about dehydrating is how low maintenance it is!
URL to article: https://againstallgrain.com/2012/01/25/rosemary-raisin-crisps/
Click here to print.
Copyright © 2014 Against All Grain. All rights reserved.