Danielle Walker's Against All Grain
Paleo Honey Biscuits (GF, DF, SCD, Paleo)
Posted By Danielle Walker On January 16, 2012 @ 7:47 am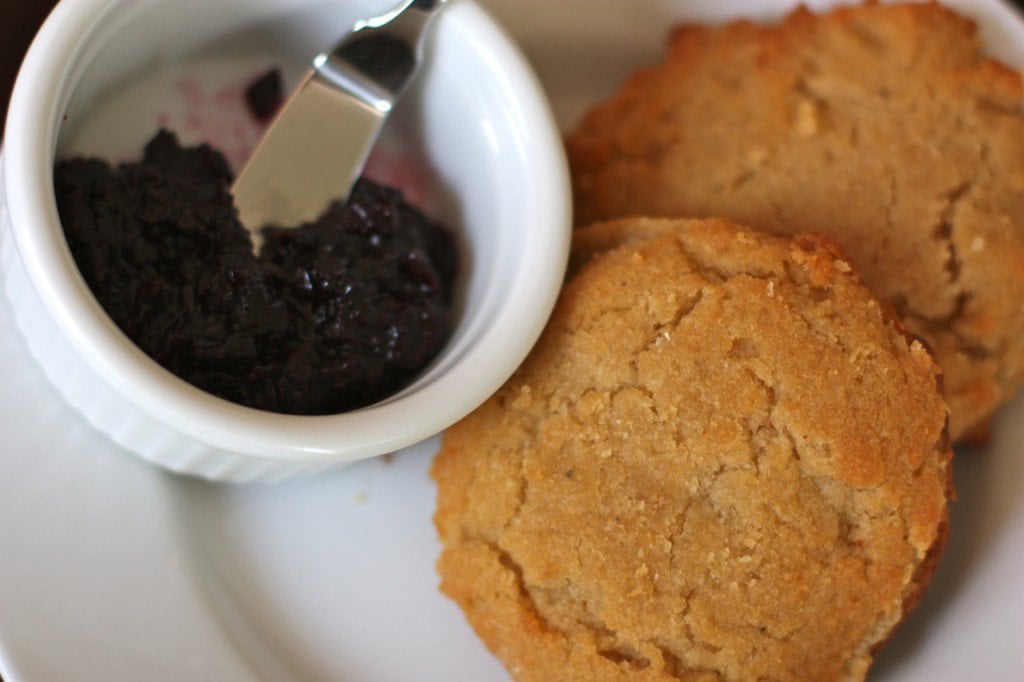 AUTHOR: Danielle Walker - AgainstAllGrain.com
SERVES: 4 biscuits
Ingredients:
Instructions:
Combine the flours, salt, and baking soda.
In a separate bowl, cream together the coconut oil, eggs, honey, and almond milk.
Add the flour mixture to the wet ingredients and stir until just combined.
Sprinkle 1 teaspoon of coconut flour on a SilPat, or parchment paper. Divide the dough into 4 parts, then rub a little flour on your hands. Roll each part into a ball, then place on the SilPat.
Sprinkle another teaspoon of flour on top of all the balls, then place another piece of parchment on top. Use your hand to flatten each ball of dough to about 1.5 inches thickness.
Bake for 15 minutes at 350 degrees. Serve warm with honey, butter, jam, or just on their own!
URL to article: https://againstallgrain.com/2012/01/16/diary-free-grain-free-scd-pale-biscuits/
Click here to print.
Copyright © 2014 Against All Grain. All rights reserved.