Danielle Walker's Against All Grain
Crock Pot Mexican Chicken Soup with Cheddar Cheese Chips
Posted By Danielle Walker On January 8, 2012 @ 6:52 am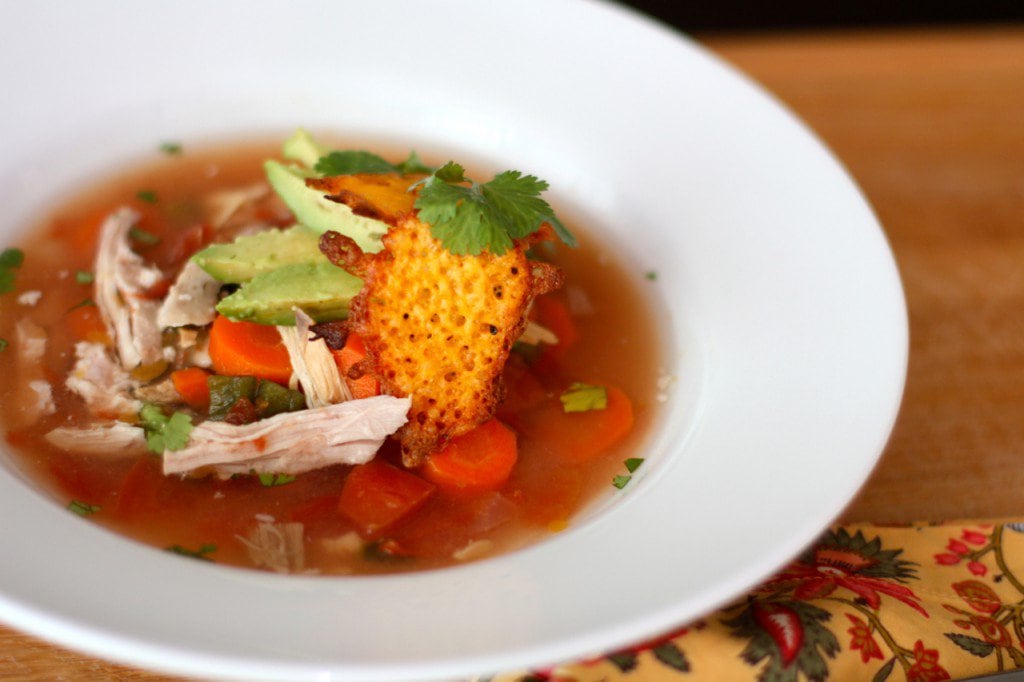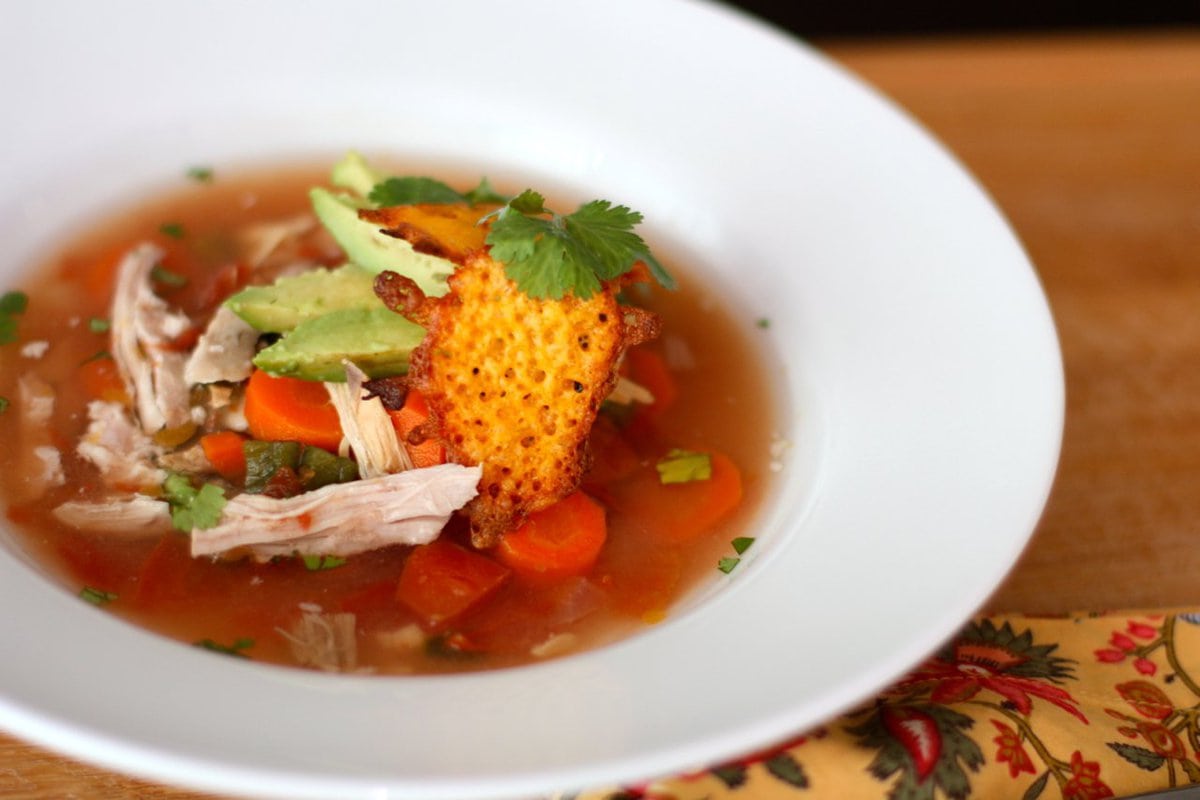 AUTHOR: Danielle Walker - AgainstAllGrain.com
Ingredients:
6 cups water (or chicken broth)
3 carrots, peeled and sliced into circles
1/2 yellow onion, chopped
1 pasilla pepper (or Poblano), deseeded and chopped
4 garlic cloves, thinly sliced
3 roma tomatoes, chopped
1 cup tomato juice
1 teaspoon cumin
1 teaspoon ground coriander
2 tablespoons sea salt
1 whole chicken, divided into parts (skinless but with bone in)
juice from 2 limes
1/2 cup cilantro
Optional Toppings
Cheddar Cheese Chips (recipe follows)
Black beans
Avocado
Dripped Yogurt or Sour Cream
Instructions:
Place all of the soup ingredients into a crock pot, except for the lime juice and cilantro. Cover and cook for 6 hours on low or 3 hours on high.
Remove the chicken and use 2 forks to shred the meat from the bone. Discard the bones then return the chicken to the pot.
Add in the juice from 2 lime and the chopped cilantro.
Continue cooking for up to 8 hours, or until you're ready to serve.
For the Cheddar Cheese Chips:
Using your fingers, place about 1 tablespoon of shredded cheddar cheese in a small mound on a parchment lined baking sheet. Repeat until you have your desired amount of chips. Bake the cheese mounds at 400 degrees for 5-7 minutes. They will spread out flat and start to brown on the ends. Remove from the oven and let them cool for 10 minutes.
Serve the soup with the cheese chips, black beans and sliced avocado on the side.
URL to article: https://againstallgrain.com/2012/01/08/crock-pot-mexican-chicken-soup-with-cheddar-cheese-chips/
Click here to print.
Copyright © 2014 Against All Grain. All rights reserved.