Danielle Walker's Against All Grain
Baked Chicken Strips with Honey Mustard Sauce (Paleo & SCD)
Posted By Danielle Walker On December 6, 2011 @ 8:00 am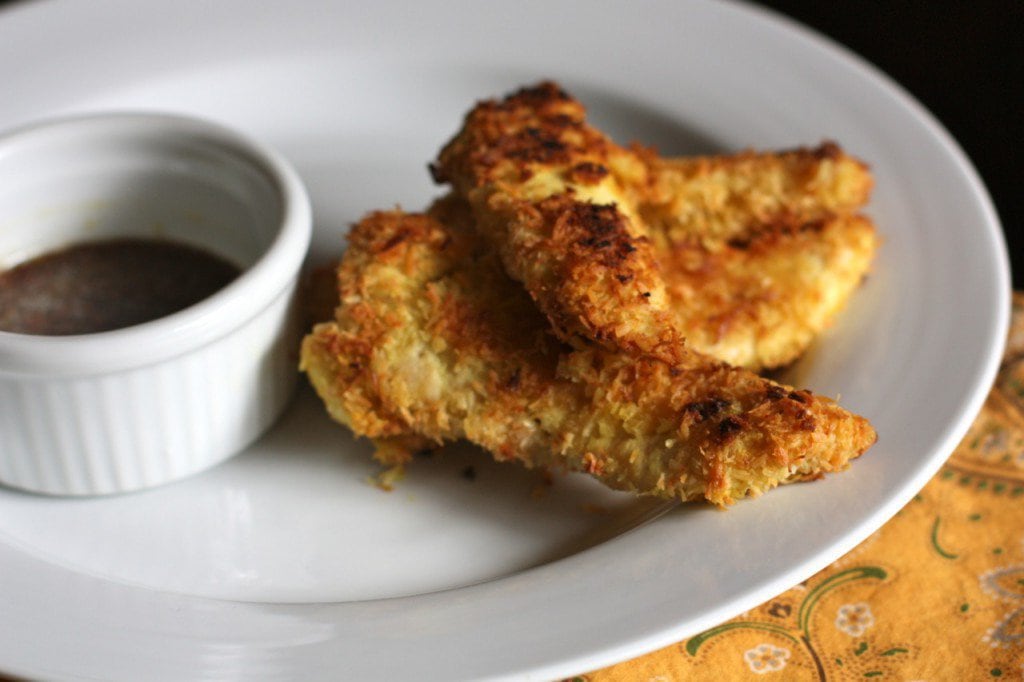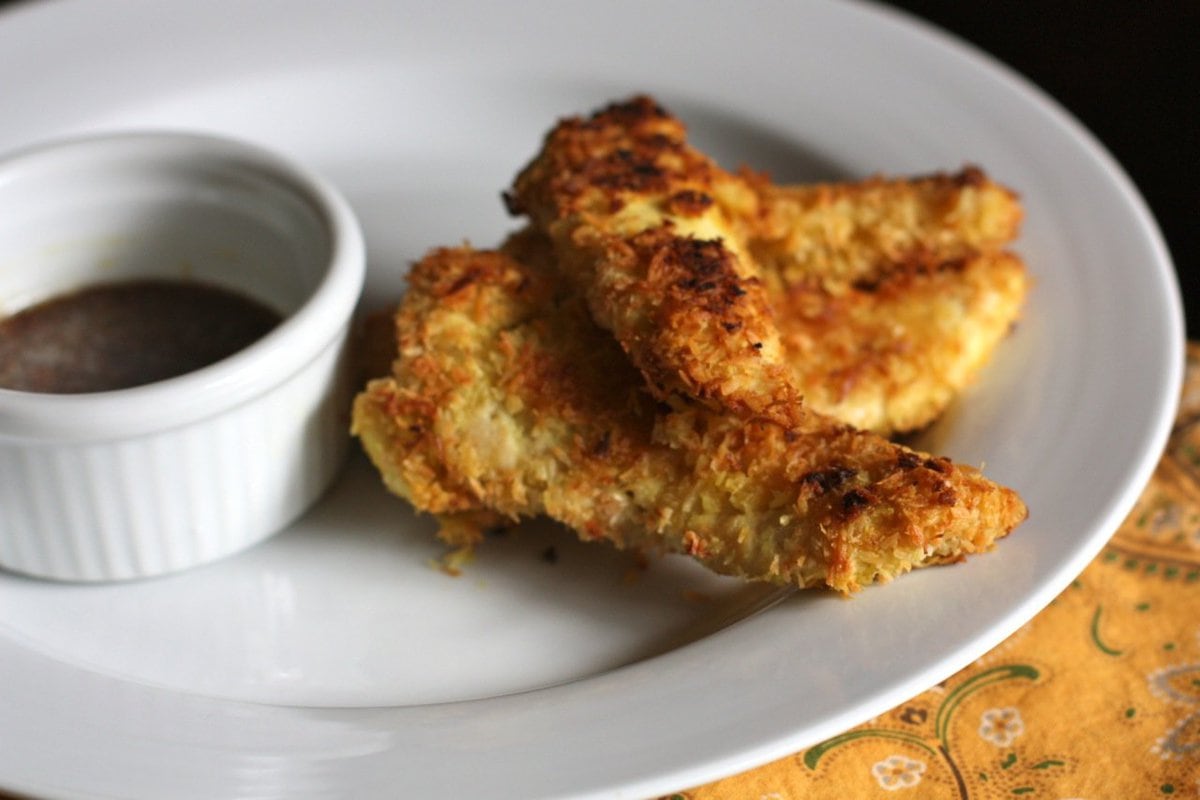 AUTHOR: Danielle Walker - AgainstAllGrain.com
SERVES: 4
Ingredients:
1 pound chicken tenders
¼ cup extra virgin olive oil
1 cup dried shredded coconut, unsweetened
½ cup coconut flour
½ teaspoon coarse salt
⅛ teaspoon pepper
¼ teaspoon garlic salt
¼ teaspoon ground mustard seed
¼ teaspoon onion powder
2 teaspoons whole grain mustard
4 teaspoons honey
Instructions:
Preheat oven to 375 degrees and line a baking sheet with parchment paper.
Mix all of the spices and coconut flour in a shallow bowl.
Pour the olive oil into a separate shallow bowl, and the shredded coconut into a third bowl.
Dip each tender in the coconut flour first, then lightly shake off the excess. Next, dip in the bowl with the olive oil and shake off the excess oil. Lastly, dip the chicken in the coconut shreds and use your fingers to press press the coconut onto the strips.
Place the chicken strips on prepared baking sheet. Bake for 10 minutes, then turn the chicken over and bake another 10 minutes.
Turn the oven to broil, and continue baking for another 3-5 minutes until the chicken has evenly browned.
While the chicken is cooking, mix the mustard and the honey in a small bowl.
Serve the chicken strips hot with the honey mustard sauce or sauce of your choice!
URL to article: https://againstallgrain.com/2011/12/06/grain-free-chicken-strips/
Click here to print.
Copyright © 2014 Against All Grain. All rights reserved.