Danielle Walker's Against All Grain
Arugula Salad with Pomegranate Seeds and Blueberries
Posted By Danielle Walker On November 18, 2011 @ 5:53 pm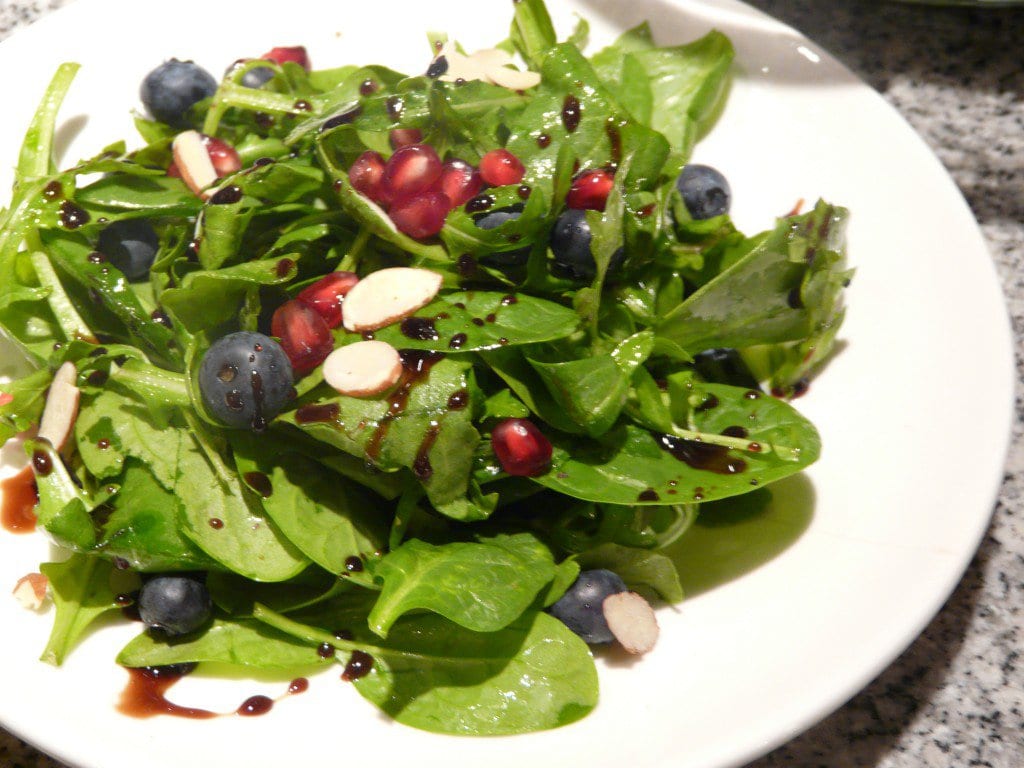 AUTHOR: Danielle Walker - AgainstAllGrain.com
Ingredients:
1/4 cup balsamic vinegar
1 tablespoon honey
1 tablespoon extra virgin olive oil
1/8 teaspoon ground pepper
1/8 teaspoon sea salt
4 cups trimmed baby arugula
4 cups baby spinach
1/4 cup pomegranate seeds
1/4 cup fresh blueberries
1/4 cup toasted slivered almonds
Instructions:
Bring the vinegar to a slow boil over medium-high heat. Reduce heat, and simmer for 2 minutes. The vinegar will start to resemble a syrup.
Remove the pan from heat, and add the honey. Set aside while you assemble the salad.
Toss the lettuces with olive oil, salt, and pepper.
Add the pomegranate seeds, blueberries, almonds and balsamic reduction.
Serve immediately.
URL to article: https://againstallgrain.com/2011/11/18/arugula-salad-with-pomegranate-seeds-and-blueberries/
Click here to print.
Copyright © 2014 Against All Grain. All rights reserved.