Danielle Walker's Against All Grain
Roasted Butternut Squash with Maple Sage Brown Butter (refined sugar free)
Posted By Danielle Walker On November 10, 2011 @ 7:29 am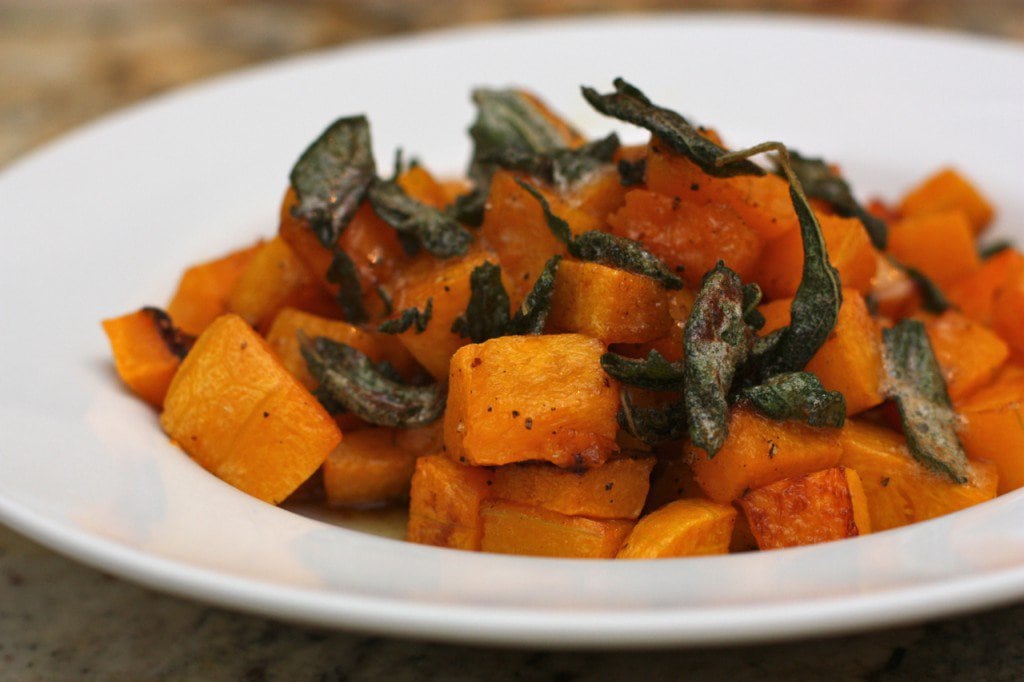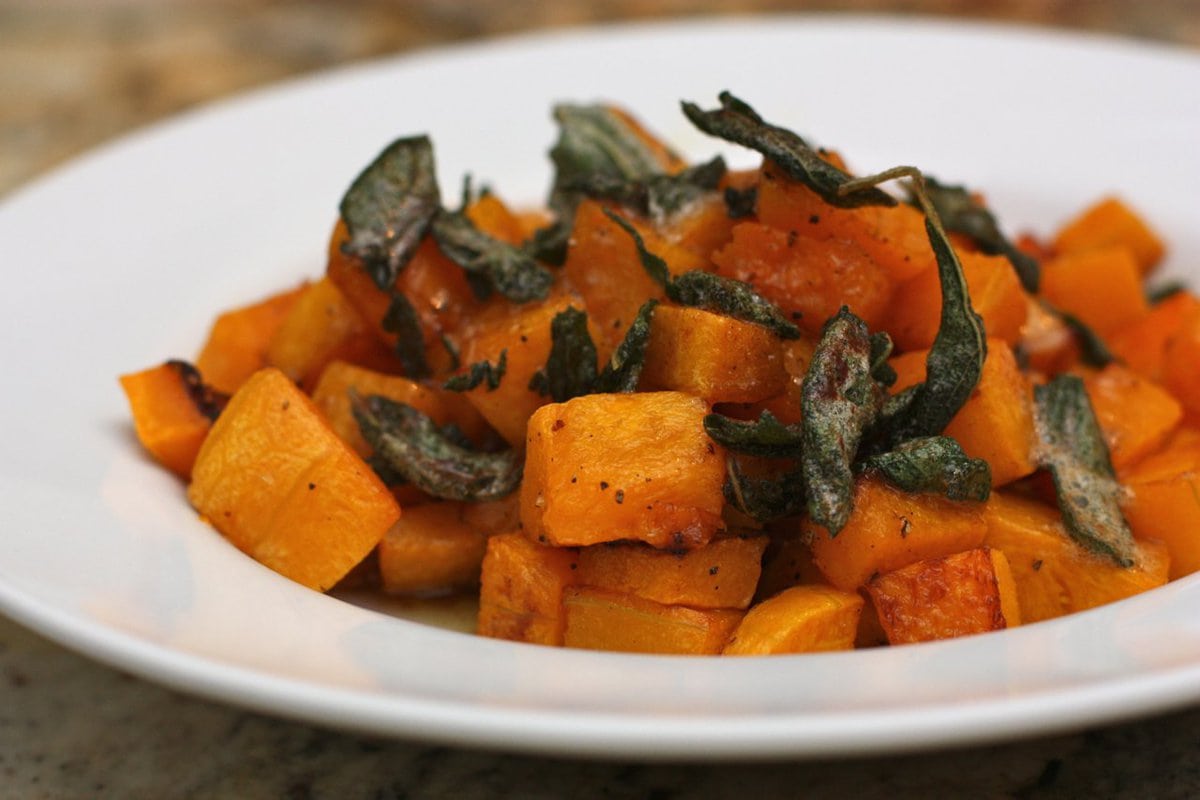 AUTHOR: Danielle Walker - AgainstAllGrain.com
Ingredients:
1 medium butternut squash (peeled and cubed)
1 tablespoon extra virgin olive oil
1 teaspoon sea salt
1/4 ground pepper
2 tablespoons salted butter
10 fresh sage leaves
1 tablespoon grade A maple syrup (honey for SCD)
1/2 teaspoon cinnamon
Instructions:
Preheat oven to 400 degrees.
Peel, seed, and dice the butternut squash. You can follow my tutorial here.
Toss the butternut squash in olive oil, salt, and pepper. Spread it evenly on a cookie sheet.
Roast the squash, tossing occasionally, until tender and slightly browned, about 20 minutes.
Heat the butter and sage leaves over medium-high heat, swirling it around the pan every couple of minutes. Once the butter foams up and starts browning, remove from heat. You want it to be a light amber color, but not burned.
Add the maple syrup and cinnamon, then pour the butter sauce over the squash. Adjust the salt and pepper to your liking.
URL to article: https://againstallgrain.com/2011/11/10/brown-butter-sage-butternut-squash-refined-sugar-free/
Click here to print.
Copyright © 2014 Against All Grain. All rights reserved.