Danielle Walker's Against All Grain
Baked Squash Fries with Marinara Sauce
Posted By Danielle Walker On November 5, 2011 @ 8:00 am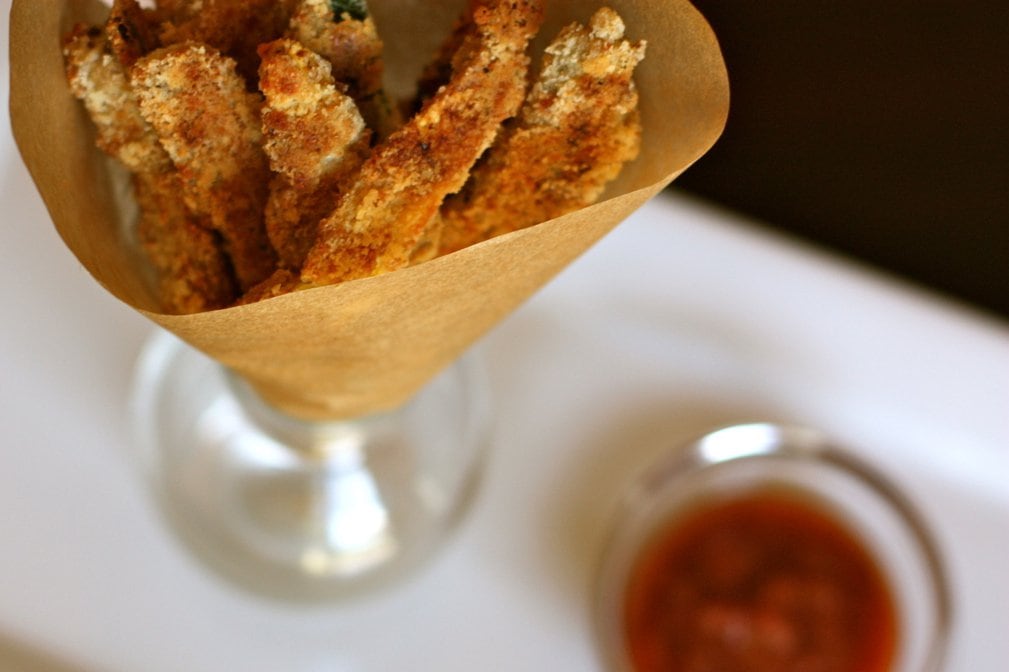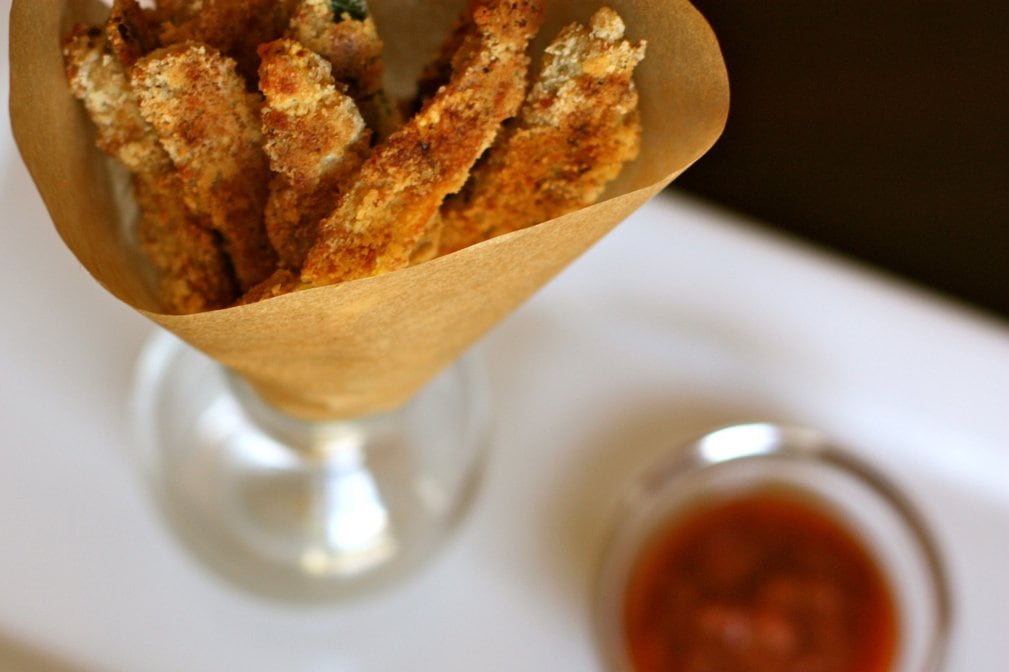 AUTHOR: Danielle Walker - AgainstAllGrain.com
SERVES: 4
Ingredients:
1 zucchini (cut into matchsticks)
1 yellow squash (cut into matchsticks)
1-1/2 tablespoons ground flaxseed mixed with ¼ cup hot almond milk (or 2 eggs whisked)
1 teaspoon sea salt
¼ teaspoon ground pepper
¼ cup Parmesan cheese
⅓ cup almond flour
1 tablespoon extra virgin olive oil
Instructions:
Preheat oven to 350 degrees. Lightly oil a baking sheet with ½ tablespoon EVOO.
Mix salt, pepper, almond flour, and Parmesan in a shallow bowl.
Put the flaxseed slurry in a separate shallow bowl.
Dip each squash stick in the slurry, then lightly shake off the excess. Transfer to the almond flour mixture bowl and turn until lightly coated.
Place the squash fries on prepared cookie sheet, then drizzle with remaining oil.
Bake for 10 minutes, then turn the fries over and bake another 10 minutes. The fries should be golden brown.
URL to article: https://againstallgrain.com/2011/11/05/baked-squash-fries-with-marinara-sauce/
Click here to print.
Copyright © 2014 Against All Grain. All rights reserved.