Danielle Walker's Against All Grain
Chili Lime Nuts
Posted By Danielle Walker On October 27, 2011 @ 8:00 am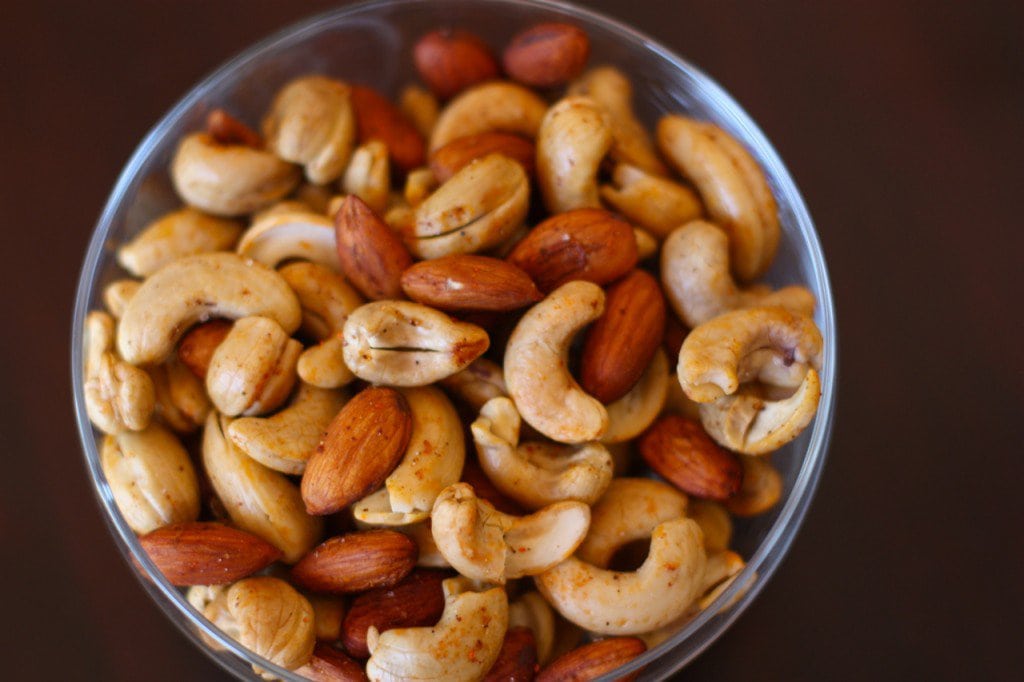 AUTHOR: Danielle Walker - AgainstAllGrain.com
Ingredients:
½ pound raw cashews
½ pound raw almonds
1 tablespoon extra virgin olive oil
1 tablespoon chili powder
¼ teaspoon cayenne pepper
¼ cup lime juice
1 teaspoon sea salt
Instructions:
Cover the nuts with water and add a half tablespoon of sea salt. Soak the almonds over night and the cashews for 6 hours. Drain and rinse well.
Preheat your oven to 150 degrees (or get your dehydrator ready).
Spread the cashews and almonds on separate trays in a single layer. Dry the nuts, turning occasionally, for 8 hours. Split the remaining ingredients in half. Remove from the oven and toss each tray of nuts with half the olive oil, spices, salt, and lime juice.
Return to oven and dry for another 1-2 hours, or until all of the moisture is gone and nuts have a crunch to them. The almonds may take less time than the cashews.
If you don't soak and dry, toss the nuts first then roast them at 350 degrees for 15-20 minutes. Turn every 5 minutes so they don't burn.
Store in an air-tight container in a cool, dry place for two weeks.
URL to article: https://againstallgrain.com/2011/10/27/chili-lime-nuts-paleo-scd/
Click here to print.
Copyright © 2014 Against All Grain. All rights reserved.