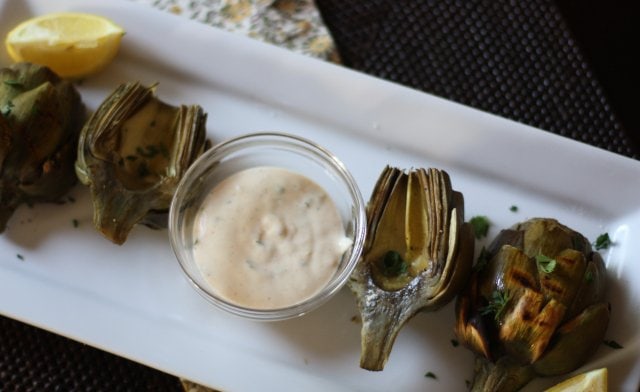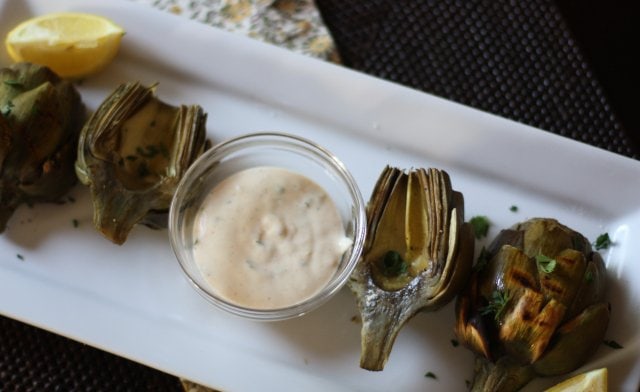 It's coming to the end of the barbeque season which is a double edge sword. On one hand, I'm sad because the ease of throwing meat and veggies on the grill at the end of a long day will no longer be in my grasp. But on the other hand, Fall and Winter bring some of my favorite comfort foods!
Luckily for us, here in sunny California, grilling season is extended a bit. And even when it is Winter, our grills can stay on the patio and be used without first having to dust off an inch of snow.
To celebrate those of us who are still wearing shorts and tank-tops and aid in the daydreaming of you who are wearing parkas and Uggs, I'm sharing my favorite grilled artichokes with a creamy and somewhat spicy dipping sauce. The sauce was inspired by the one they serve at Houston's Restaurants. It's the closest I've come and I'm happy with it, but it still doesn't quite meet the original!