Danielle Walker's Against All Grain
Easy Trail Mix
Posted By Danielle Walker On October 2, 2011 @ 8:00 am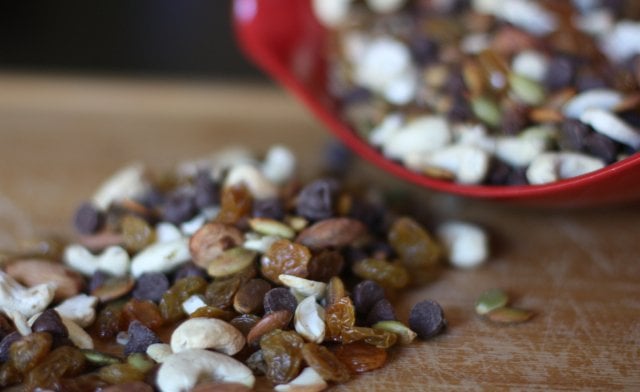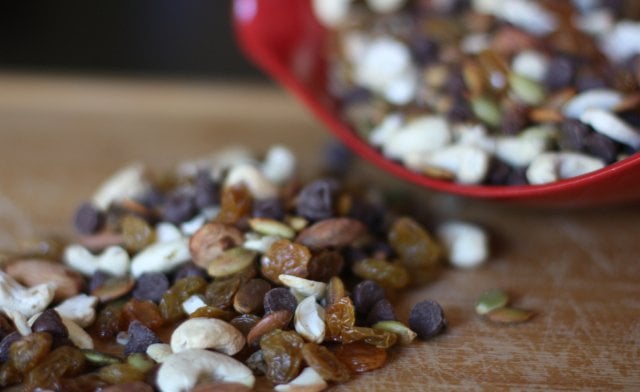 AUTHOR: Danielle Walker - AgainstAllGrain.com
SERVES: 4 cups
Ingredients:
1 cup unsalted raw cashews
1 cup almonds
1/2 cup sprouted sunflower seeds
1/2 cup pumpkin seeds
1/2 cup raisins (Golden or Thompsons)
1/2 cup dairy free chocolate chips (I like Enjoy Life Brand, Gluten and Dairy Free)
1 teaspoon sea salt
Instructions:
Soak and dry your nuts according to the Raw-Food-Living site I listed above.
Mix all the nuts and seeds together. While they are still hot, sprinkle with salt.
Once cooled, add in raisins and chocolate chips.
Store in an air-tight container in a cool, dry place for a few weeks.
*Omit Chocolate Chips for SCD and Paleo and add in dried bananas or cranberries!
URL to article: https://againstallgrain.com/2011/10/02/paleo-trail-mix/
Click here to print.
Copyright © 2014 Against All Grain. All rights reserved.