Danielle Walker's Against All Grain
Crock Pot Italian Fagioli Soup
Posted By Danielle Walker On September 30, 2011 @ 12:18 pm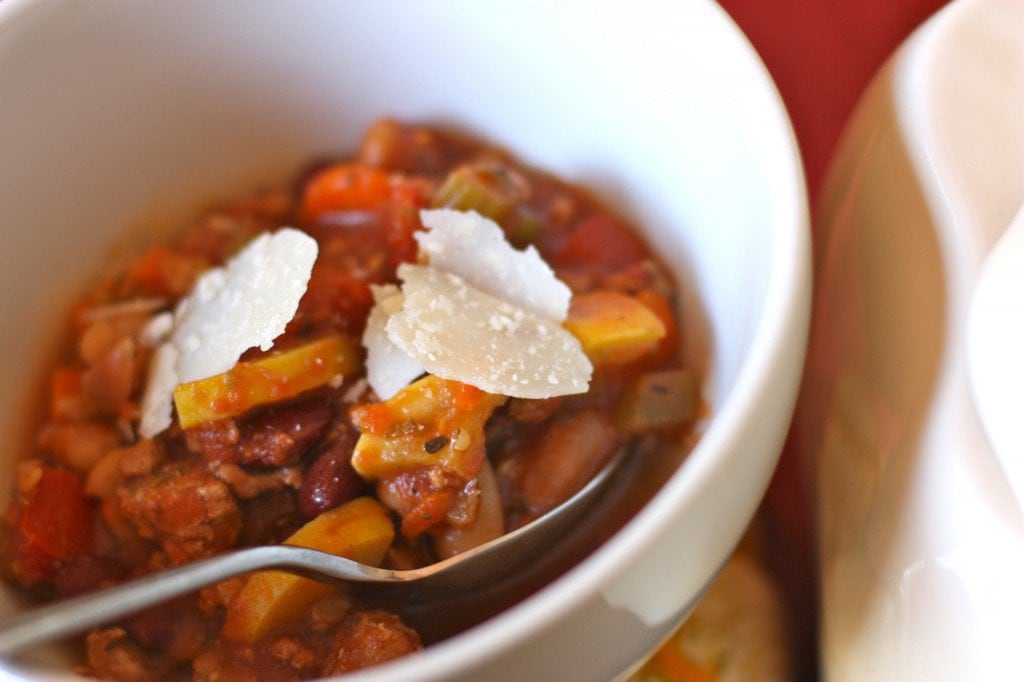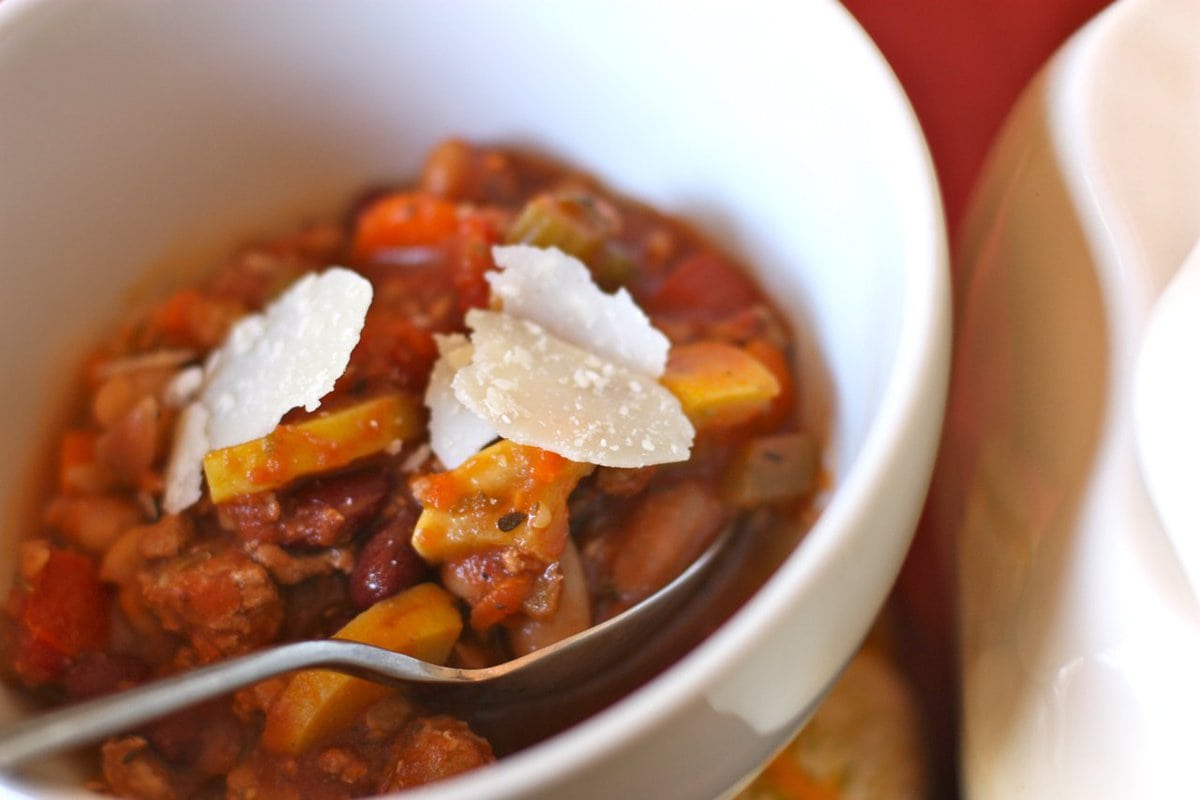 AUTHOR: Danielle Walker - AgainstAllGrain.com
Ingredients:
1 pound ground dark meat turkey
1.5 cups Pomi strained tomatoes (or your choice of tomato sauce)
1 cup Roma tomatoes, diced
2 celery stalks, chopped
2 garlic cloves, minced
2 cup carrots, shredded
2 cups yellow squash
3 cups chicken broth, homemade or low sodium
1 tablespoon white vinegar
1 tablespoon coarse sea salt
1/4 cup fresh basil, chopped
1 tablespoon dried Italian seasoning
1 teaspoon cumin
1/8 teaspoon cayenne pepper
1/2 tablespoon honey
1/2 teaspoon thyme
1/4 teaspoon ground pepper
1 cup soaked and cooked Kidney beans
1 cup soaked and cooked Great Northern Beans
2 pieces uncured applewood smoked bacon (nitrate and sugar free)
Freshly grated Parmesan (for serving)
Instructions:
Brown the ground turkey over medium heat.
Drain the meat, and put it into a slow cooker.
Add tomato sauce, tomatoes, celery, garlic, carrots, squash, chicken broth, vinegar, seasonings, and salt and pepper.
Set the crock pot to the low setting for 8 hours, or high for 4 hours.
When there are 2 hours left in the cooking time, stir in the 2 pieces of bacon and the beans.
When the timer goes off, remove the bacon. Test for seasoning, and adjust the salt and pepper if needed.
Serve with a sprinkle of Parmesan cheese.
URL to article: https://againstallgrain.com/2011/09/30/italian-turkey-and-bean-soup/
Click here to print.
Copyright © 2014 Against All Grain. All rights reserved.