Danielle Walker's Against All Grain
Chocolate Peanut Butter Swirl Ice Cream
Posted By Danielle Walker On September 28, 2011 @ 11:38 am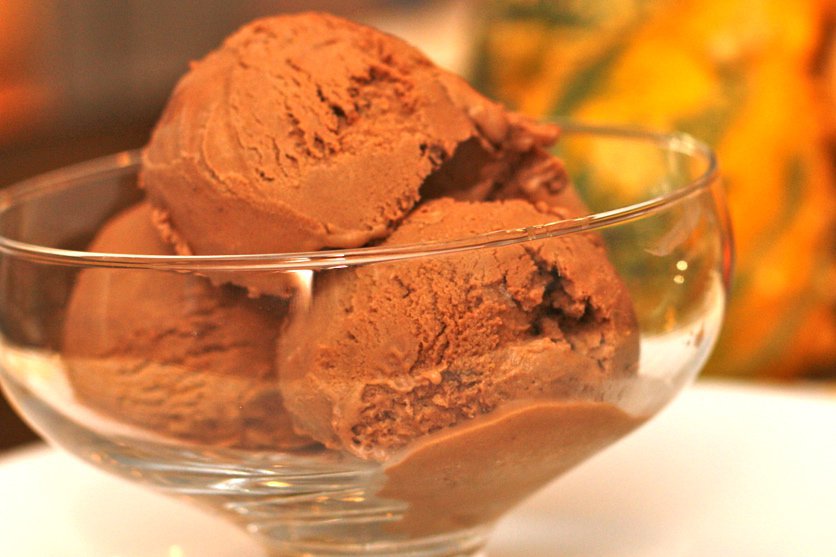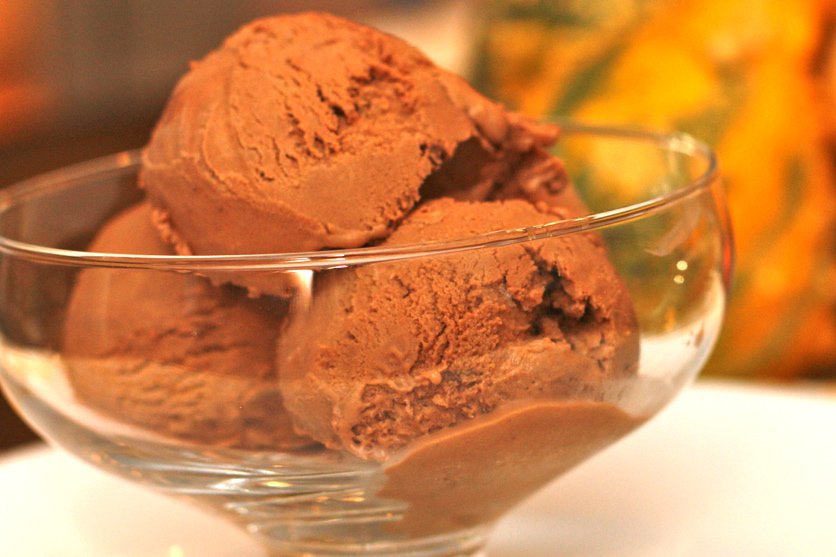 AUTHOR: Danielle Walker - AgainstAllGrain.com
Ingredients:
3 egg yolks
2 cups coconut milk
1 cup light coconut milk
1/3 cup unsweetened cocoa powder
1/2 cup honey
1 teaspoon vanilla extract
1/2 cup dark chocolate chunks
For the Peanut Butter Swirl
1/4 cup peanut butter (unsweetened, smooth) or sunbutter
1 tablespoon coconut oil (melted)
1 tablespoon honey
Instructions:
In a saucepan, whisk the egg yolks, coconut milk, cocoa powder, honey, and vanilla extract.
Heat the mixture over medium heat stirring constantly until the mixture coats the back of a spoon, about 8-10 minutes. Make sure it doesn't boil.
Transfer ice cream mixture to a bowl, and cover with plastic wrap. Place the plastic wrap directly on the liquid, so there is no condensation. Place in the refrigerator and chill until cold, at least 2 hours.
Using your ice cream maker (I use the Kitchen Aid stand mixer attachment) according to the manufacturer's instructions, process the chilled ice cream mixture.
While the ice cream is processing, mix together the peanut butter swirl ingredients.
During the last 5 minutes, once the ice cream has started to firm up, drizzle in the peanut butter mixture. Then add the dark chocolate chunks.
Turn the ice cream into an air tight container. Place a sheet of plastic wrap directly on the surface of the ice cream so freezer burn doesn't occur.
Freeze until firm, at least 2 hours.
And lastly, try not to eat all of the ice cream in one night. Seriously though, it will be tempting.
URL to article: https://againstallgrain.com/2011/09/28/chocolate-peanut-butter-swirl-ice-cream/
Click here to print.
Copyright © 2014 Against All Grain. All rights reserved.