Danielle Walker's Against All Grain
Prawn and Heirloom Tomato Pasta
Posted By Danielle Walker On September 22, 2011 @ 8:30 am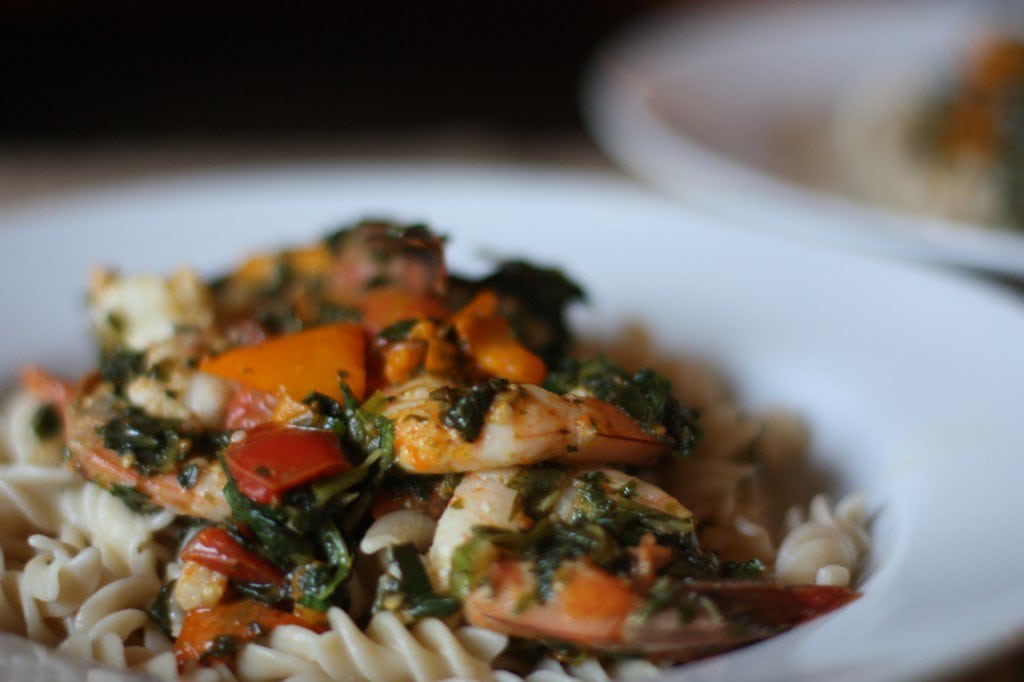 AUTHOR: Danielle Walker - AgainstAllGrain.com
SERVES: 4
Ingredients:
1 cup diced heirloom tomatoes (Roma will work too)
6 basil leaves
2 garlic cloves, chopped
3 tablespoons olive oil
salt and pepper
1/2 pound prawns/jumbo shrimp, peeled and deveined
3 tablespoons fresh lemon juice
2 tablespoons pine nuts
2 cups fresh baby spinach
Instructions:
Preheat oven to 400 degrees.
Grease a glass casserole dish with a little olive oil. Add tomatoes, oil, garlic, and basil. Season with salt and pepper, then toss to coat tomatoes with oil.
Roast the tomatoes for 15 minutes, or until skins have shriveled and juices are bubbling.
Add the remaining ingredients and continue baking until the shrimp is pink all the way through.
Serve either over brown rice pasta or sautéed spinach.
Enjoy!
URL to article: https://againstallgrain.com/2011/09/22/prawn-and-heirloom-tomato-pasta/
Click here to print.
Copyright © 2014 Against All Grain. All rights reserved.