Danielle Walker's Against All Grain
Simple Marinara Sauce
Posted By Danielle Walker On April 30, 2011 @ 7:45 am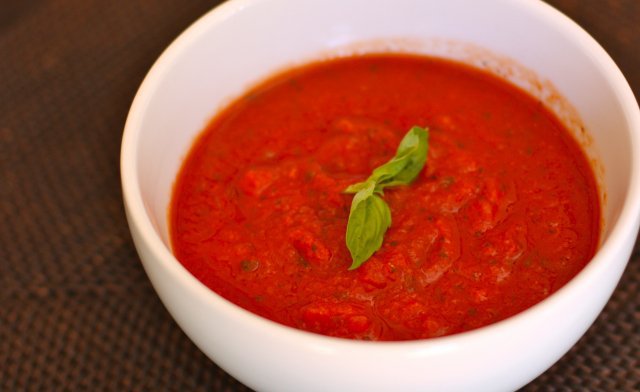 AUTHOR: Danielle Walker - AgainstAllGrain.com
SERVES: 4 cups
Ingredients:
Instructions:
Heat the oil in a medium sauce pan over medium high heat.
Add the onions and saute until they are translucent.
Remove the onions using a slotted spoon, keeping as much of the oil in the pot as possible.
Add the remaining 6 ingredients and bring to boil.
Reduce heat to low, and simmer for 40 minutes.
Adjust seasoning if necessary.
Tip for chopping the basil: Place the leaves on top of one another, and roll them up like a cigarette. Take your knife and chop the leaves horizontally. Then chop again into finer pieces.
URL to article: https://againstallgrain.com/2011/04/30/simple-marinara-sauce/
Click here to print.
Copyright © 2014 Against All Grain. All rights reserved.