Danielle Walker's Against All Grain
Grain-free Saffron "Rice"
Posted By Danielle Walker On March 25, 2011 @ 4:40 am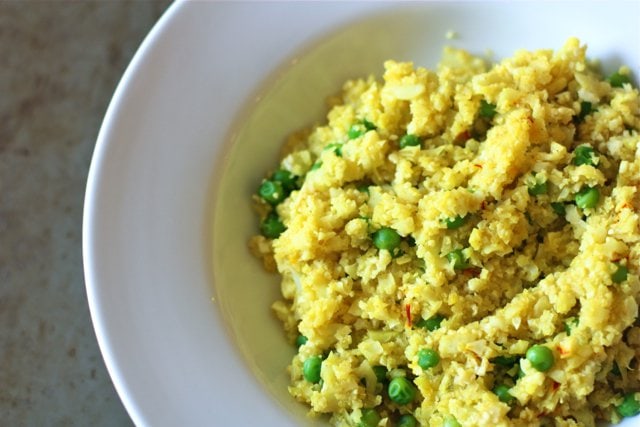 AUTHOR: Danielle Walker - AgainstAllGrain.com
Ingredients:
Instructions:
Run the florets through a food processor and process until finely grated to the size of rice grains. You can also grate them on a cheese grater.
Melt the butter in a saute pan over medium-high heat, then add cauliflower and spices.
Saute over medium heat for 5 minutes.
Stir in the peas.
Slowly add the chicken stock, stirring in between, until all of the liquid is absorbed and the cauliflower is mostly cooked but with a little crunch left to it.
Add salt and pepper to your liking.
Remove the cloves, cinnamon stick, and the cardamom pods before serving.
URL to article: https://againstallgrain.com/2011/03/25/paleo-saffron-cauliflower-rice/
Click here to print.
Copyright © 2014 Against All Grain. All rights reserved.